Zanesville Museum of Art Hosts Girls Scouts Day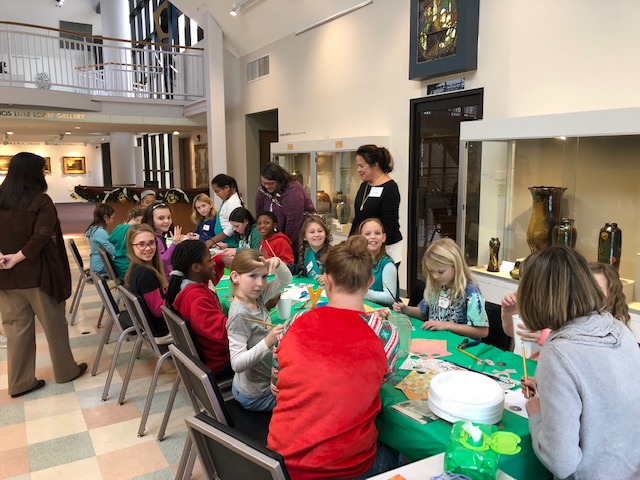 ZANESVILLE, Ohio – Providing the Girl Scouts in Zanesville an opportunity to earn a badge.
The Zanesville Museum of Art hosted "Girl Scouts Day" where girls scouts members spent all afternoon completing steps to earn their jewelers badge. All the materials were provided, and it cost ten dollars per participant. The girls were divided into separate groups and stations. They learned about jewelry from other countries, experiment with jewelry making techniques, and made gifts for their friends and family.
"The idea is they work through the stations, and if they do all the activities they actually go through all the steps to earn a badge. And today's badge is the Junior Jeweler Badge," said Education Coordinator of the Zanesville Museum of Art, Misty Johnson.
Johnson also said that this was a successful event for being the first of Girl Scouts day.
"When we set up the event, we set the max at sixty girls, and it sold out. So we are at capacity with sixty girls, and their leaders and chaperones. So about 75 people total here today," she said.
The Museum has three more Girls Scouts Days planned, first coming up is in March for the Daisy Outdoor Art Badge.