Zanesville Native Continuing to Support His Community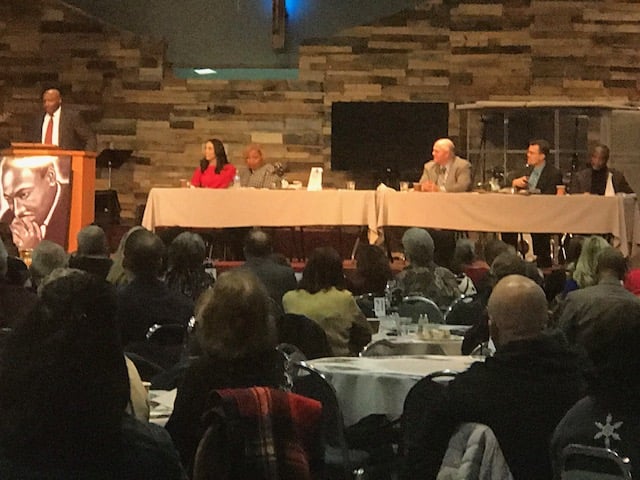 ZANESVILLE, Ohio – One Zanesville native that was in attendance at the 25th Annual Martin Luther King Jr. Breakfast spent his time at the event welcoming members of the community.
Brian Hill, Senator of the 20th District of Ohio, attends the event every year to help further education for local youth and adults in the community. He said supporting local events like this is just a great way to end the weekend.
"It helps the whole community. This is a part of the community, you always look forward to honor the memory of Martin Luther King Jr. It's the right thing to do," Hill said.
He just moved to the Senate in December and he is currently waiting to get his committee assignments. There was a recent Senate Retreat that gave senators the opportunity to discuss potential bills for the year.
"A lot of things will hinge around what the budget is. The budget comes out in March, so a lot of our work will be on that first 6 months of the year," Hill said. "We'll be focusing a lot on transportation budget, focusing a lot on jobs and the economy and with the focus back to family and how we strengthen our families."
He said he has always been involved with agriculture so he plans to focus on that, specifically water quality involving different water bodies throughout the state of Ohio.