Zanesville Police Department's Impound Lot Auction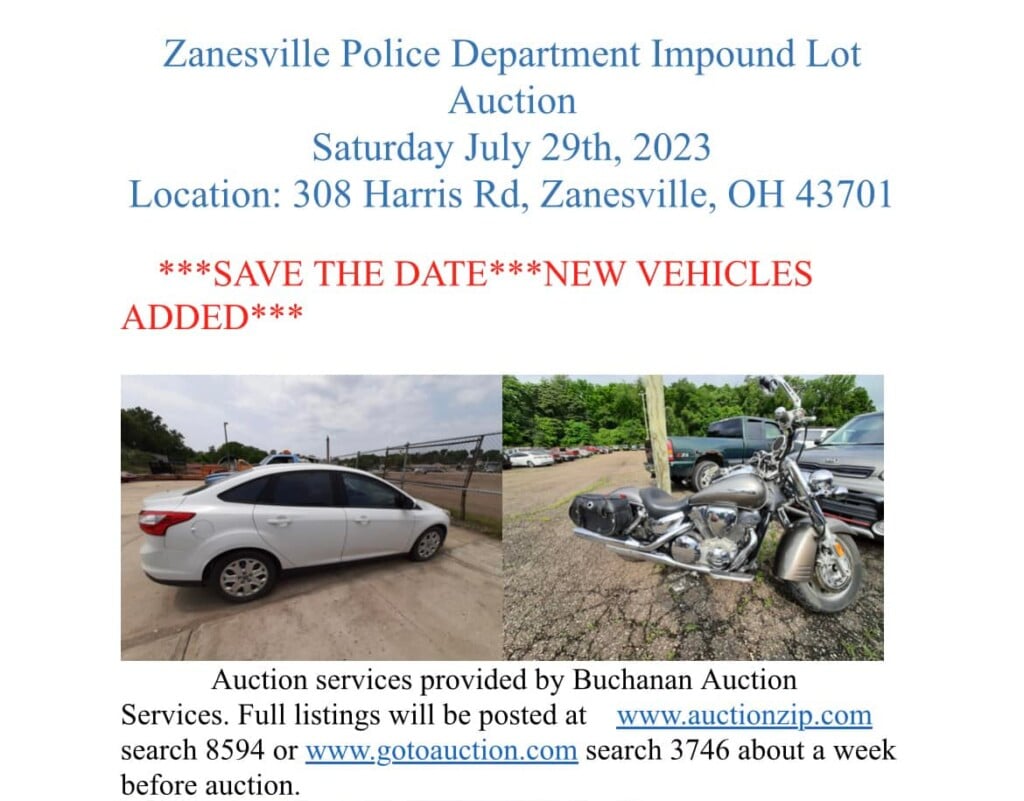 ZANESVILLE, OH – The Zanesville Police Department will be holding their second car auction of the year this Saturday. 
The auction will take place at the impound lot located at 308 Harris Rd. The gates will open at 8 A.M. and the auction is set to begin at 10 A.M.. 
Zanesville Chief of Police Scott Comstock says there won't just be vehicles to bid on at this auction. 
"This inventory is going to consist of a lot of smaller items." Comstock said. "Everything from lawn mowers to items you would see at a yard sale."
The auction will happen, rain or shine, and there will also be a food vendor. 
Parking will also be available and if you are bringing a trailer, there will be people at the auction to help you park.
For more information on the vehicle auction, you can visit the Zanesville Police Department's Facebook page.