Baby Giraffe Born at the Wilds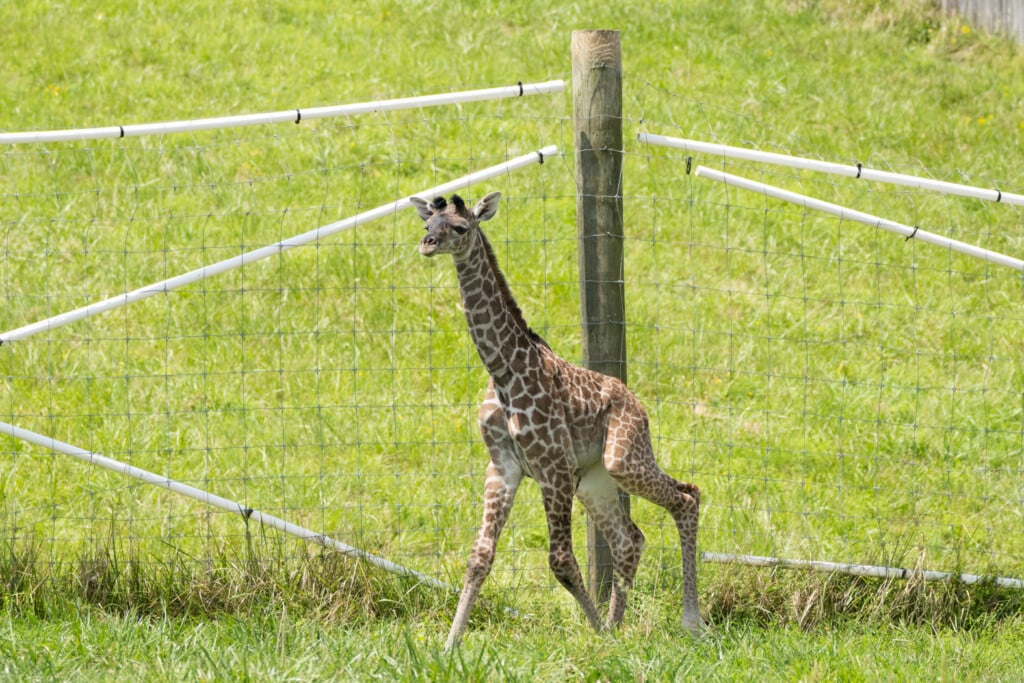 The Wilds is welcoming the addition of an adorable and extremely important new face to one of its herds.
An endangered Masai giraffe calf was born in the yard just outside the giraffe barn in the morning hours of August 17. This birth marks the 22nd giraffe calf to be born at the conservation center throughout its history.
Animal Management staff continues to monitor the female calf, who appears to be strong and was observed nursing from mother, Savannah.
The calf's father, Raha, was born at the Los Angeles Zoo in April 2006 and arrived at The Wilds from the Pittsburgh Zoo & PPG Aquarium in 2009, where he has since sired 11 calves.
The birth is a significant achievement for the future of Masai giraffes. In 2019, the International Union for Conservation of Nature (IUCN) listed the Masai giraffe subspecies as endangered as the population has plummeted by nearly 50 percent over the last three decades. There are estimated to be only 35,000 Masai giraffes remaining in their native ranges in southern Kenya and north and central Tanzania primarily due to habitat loss, civil unrest/military operations, poaching and ecological changes.
The Wilds is currently open daily through October, and is then open for Winter Wildside tours. The new calf may be visible to guests during a Wildside Tour.