Annual Muskingum County Fair Kicks Off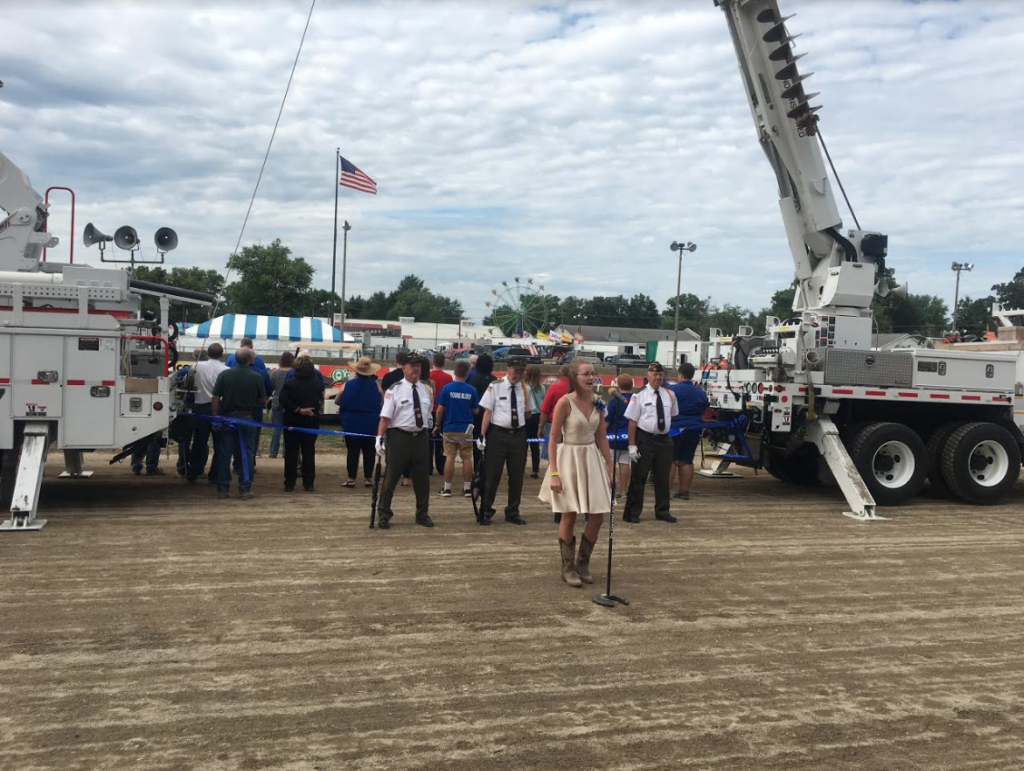 MUSKINGUM COUNTY, Ohio – While 172 years of the Muskingum County Fair have come and gone, Sunday was the opening day for the 173rd fair.
A big ceremony was held this afternoon to kickoff the festivities. The National Anthem was sung. There was a gun salute followed by the playing of TAPS. Then a parade of floats went down the race track and the fair was underway. Fair Board President, Darrel Cubbison said this year's fair will have all kinds of fun events, and entertainment.
"We got all kinds of things going on for the first day. I just cannot believe how much is going on. I haven't been able to sit down at all," said Cubbison.
Cubbison said no matter how young or old you are, there is something fun for everyone to do.
"Well they come to see the 4-H and the F.F.A, exhibits, we've got live stock, we've got other things here. They've got rides, they've got entertainment of all kinds and the food. My goodness. A lot of them just come here for the food," Cubbison added.
The Muskingum County Fair started today, and will go throughout the week and the final day is on Saturday August 17th.