50th Anniversary of Stars and Stripes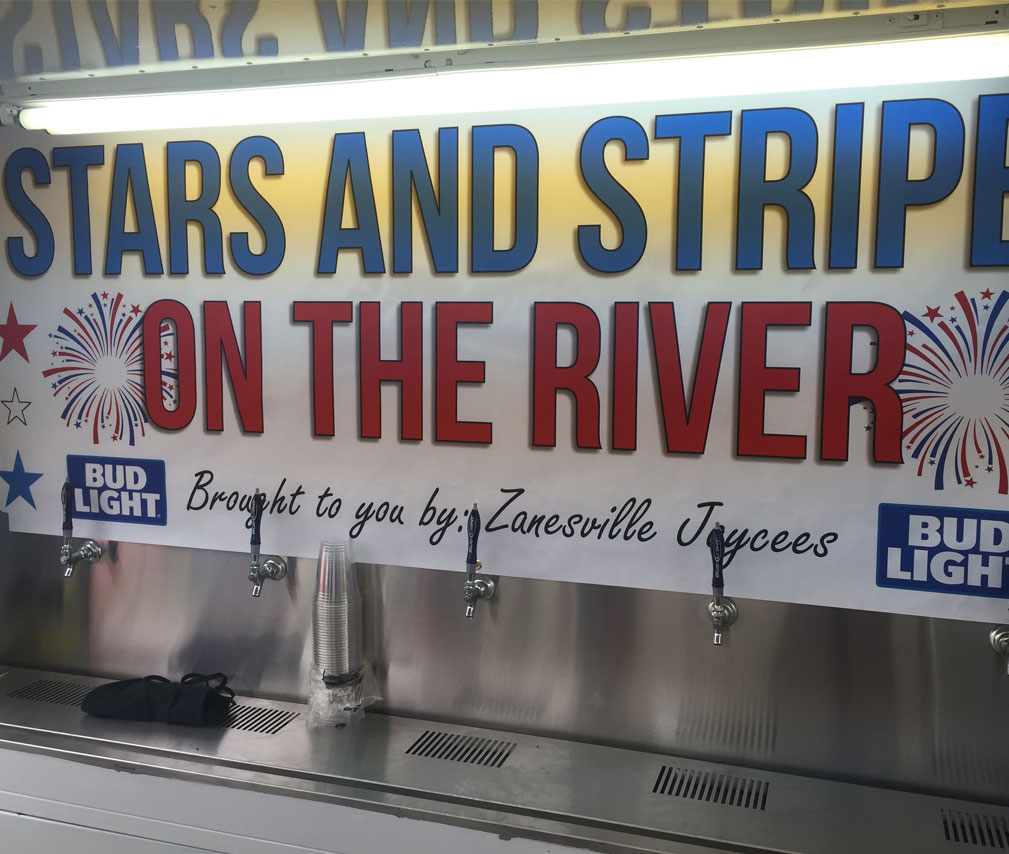 ZANESVILLE, OH – The Zanesville Jaycees is set to host their 50th annual Stars and Stripes On the River.
This is a community wide event July 3rd and 4th which features live music, great food and activity for children of all ages. President of the Zanesville Jaycees's Mike Walton talked about the two day event in detail.
"The 3rd we are going to open up at 3 o'clock up until probably about 10 or so we got four different things of entertainment, including MM Dance Group, three different bands, plenty of food trucks, there is going to be kids rides all kinds of fun stuff," Walton said.
For the 4th of July this year, the Jaycees plan to award $15,000 in scholarships to local students. Also, all kids who registered get to embark on a free voyage on the Lorena Sternwheeler. Hosting several fundraisers throughout the year for the community, the Stars and Stripes event will specifically raise money to support their Christmas for Kids event later in the year.
"Stars and Stripes is Jaycees biggest event, I mean we do it every year. This is year 50th year of Stars and Stipes so we want to give the city of Zanesville the greatest firework show that we can it's where a lot of our fundraising goes toward to give that to everybody specifically in the downtown area," Walton said.
Zanesville Mayor Don Mason will be at Zane's Landing for the commencement ceremony at noon on the 4th of July which will include the flag raising, presentation of arms and the national anthem, ending the day with fireworks at dark. With it being their 50th anniversary, this event will include a vast variety of vendors and activities for everyone to enjoy this Independence Day.
List of Events and Activities: 
July 3rd 
Entertainment: 
Kadie Meadows 3-3:45
Nomadic Earth 4-6
MM Dance 6:15-6:45
Sons of Maverick 7-10
Vendors:
Zanesville Jaycees Beer Garden
Stemms Lemonade
West Muskingum Boosters
The Crazy Kitchen
Burrito Buggy
Freedom Fries
Bobsts Kettlecorn
Uncle Dan's Old Fashion Ice Cream
Charity Newsies (Sno Cones)
The Elephant Ears/Funnel Cakes Stand
Kingdom Coffee
July 4th Only
Entertainment: 
The Stadankos 1-1:45
Funknado 2-3
Steve Spires Band 3:30-5:15
Scholarships/999- 5:15-6:00
River Rats 6:00-7:00
The Delaneys 7:30-Firework
Vendors: 
Smitty's BBQ
La Carne Italian
The Cotton Candy Stand