6th Grader Challenge Others to Get Involved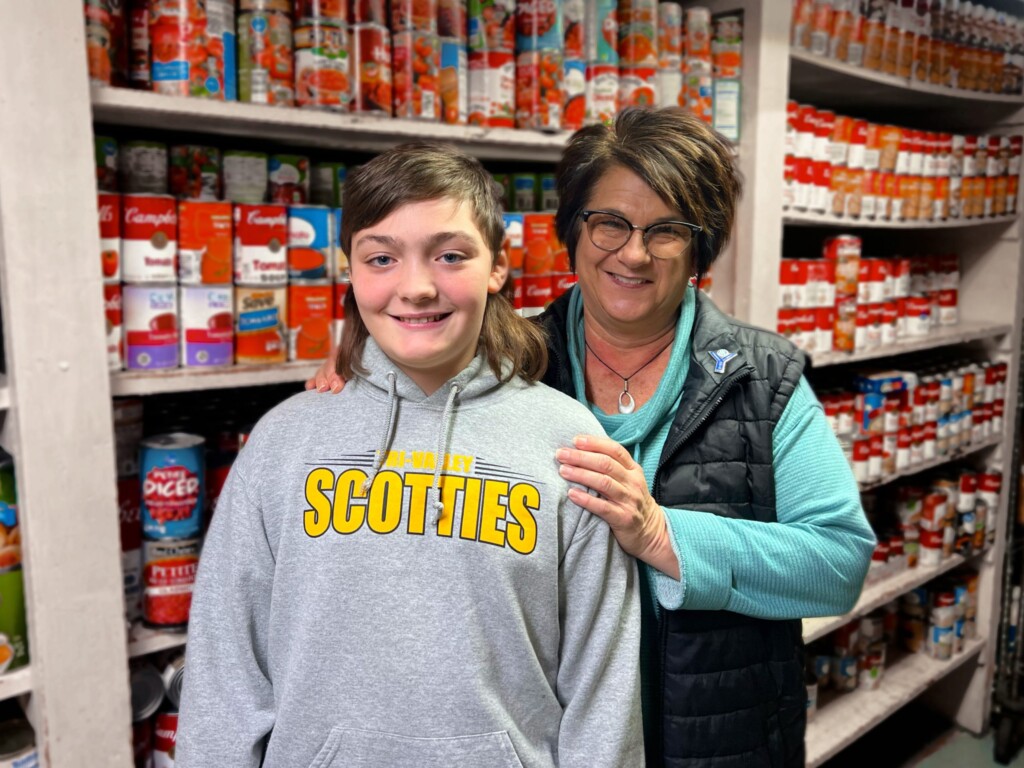 A tour of Christ's Table sparked an idea in the mind of a local sixth grade student and that idea is big.
In August of 2022 Adamsville Elementary student Jaykob Henry donated his fair pig to Christ's Table and met with Executive Director Keely Warden.
"He came and did a tour of the building and we talked about what we do here at Christ's Table, and Jaycob got pretty excited about what we did and he thought about it for a little bit. He decided he wanted to do a food drive and he wanted to make it big," said Warden.
When we say big….think school bus sized. Henry wants to fill an entire bus with non-perishable food items. He's happy to be taking on this project and is encouraging other kids to help.
"After I donated my pig here, and after I donated it I just felt like I needed to do more. I'd like to challenge other schools in the MVL to try and get out there," said 6th Grade Student Jaykob Henry.
Warden said the food drive couldn't have come at a better time as donations often drop off after the holidays.
If you would like to help fill the bus you can drop off non-perishable food items to Christ's Table or Y-City Feed and Supply from now until the end of February.