A2J Dance Crew's Scavenger Hunt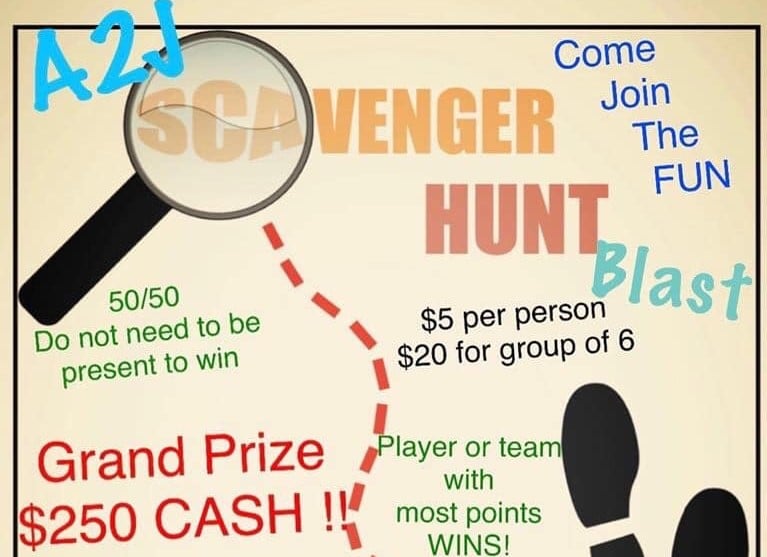 ZANESVILLE, Ohio – If you are looking for some Saturday plans, come down to The Barn and participate in a Scavenger Hunt put together by the A2J Dance Crew.
The hunt will cover all the area around Zanesville including the mall, up at Northpointe, and all the way down to Linden Avenue.
One Dance Crew member said, "You will get the stuff on our list when you get here at 4 o'clock. We will hand you a list of the items that you will pick up. Each item is worth so many points. And then you will come back at 8, or if you get them all before 8 you can come back sooner and then we will tally up your points."
The winner of the scavenger hunt will receive a $250 cash prize. A2J crew also adds that they will be using funds to donate to local charities as well.
The Dance Crew member added, "A few things on the list will be school supplies items, canned food, a pet item, or even a hygiene item unused. And we will also be donating those to local charities like the Animal Shelter or the Salvation Army."
The charge to participate in the scavenger hunt is $5 per person and $20 for groups of six.The hunt will begin around 4 p.m. and will go until 8 p.m., with other activities continuing after the hunt.