Area Veteran Hopes to Raise Awareness on National Association of Atomic Veterans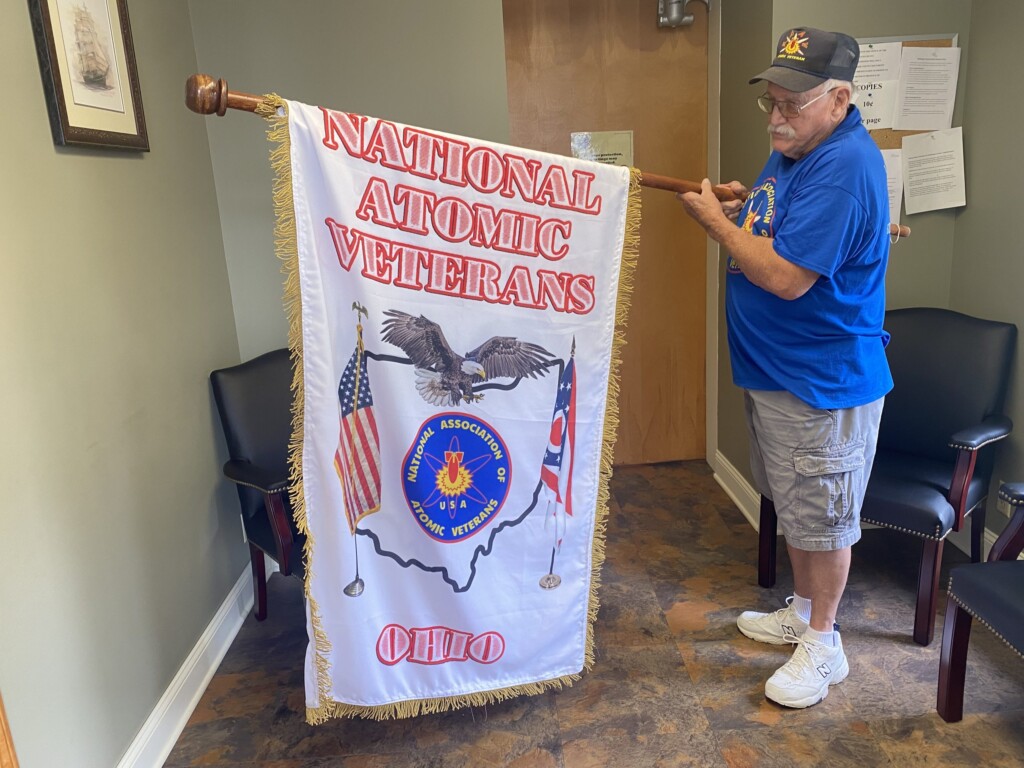 MUSKINGUM COUNTY, Ohio- An Atomic Veteran met with the Muskingum County County Commissioners this morning to bring awareness to the National Association of Atomic Veterans.
July 16 has been designated as Atomic Veterans Day in Ohio to raise awareness of the health issues many Atomic Veterans suffered as a result of the atomic bomb. Ohio Governor John Kasich signed the bill in December of 2018.
So, what is an Atomic Veteran?
A Veteran who, as part of his or her military service participated in an above-ground nuclear test, was part of the U.S. military occupation forces in or around Hiroshima/Nagasaki before 1946 or was held as a POW in or near Hiroshima or Nagaskai.
81-year-old Dyo Ellingsworth of Guernsey County signed up for the U.S. Navy in December of 1955. He was called to active duty in February 1956. In part of an all Ohio Company, he was sent to Great Lakes Naval Training Center in Illinois.
In June of 1956, he was stationed aboard the U.S.S. Navasota in Long Beach, California. From there, he traveled to the Marshall Islands in the Pacific, not knowing what was about to be known as "the tests of the Hydrogen Bomb."
In 45 days, Ellingsworth went through 17 tests.
"We didn't know exactly why we were doing this. When the bombs went off, it became daylight. Then, you have the explosion on the earth, the fire going up and then the mushroom cloud," Ellingsworth said. "I was told, the mushroom cloud can travel as far as 800 miles and everything within 100 miles would be completely devastated. Not many people lived through it."
It wasn't until 1996 when Ellingsworth was able to talk about this experience and what happened during the time.
When asked one word to describe the 45 days…
"Incredible… massive, and I hope you never go through it," Ellingsworth said.
When Ellingsworth spoke to the commander in Ohio last week, he was told only 16 Atomic Veterans are left in the state of Ohio.
He continues to spread the word about the National Association of Atomic Veterans and how they work to assist those who are sick from the effects of the bomb, which have resulted in cancer.
He recently buried a shipmate in Chillicothe, OH, who was ill from the time he left the Navy. He was 79-years-old.
Fortunately, Ellingsworth hasn't suffered from any illness from his time in the Marshall Islands.
He wants everyone to know they deserve to be honored too.