ArtCOZ: Artists of The Month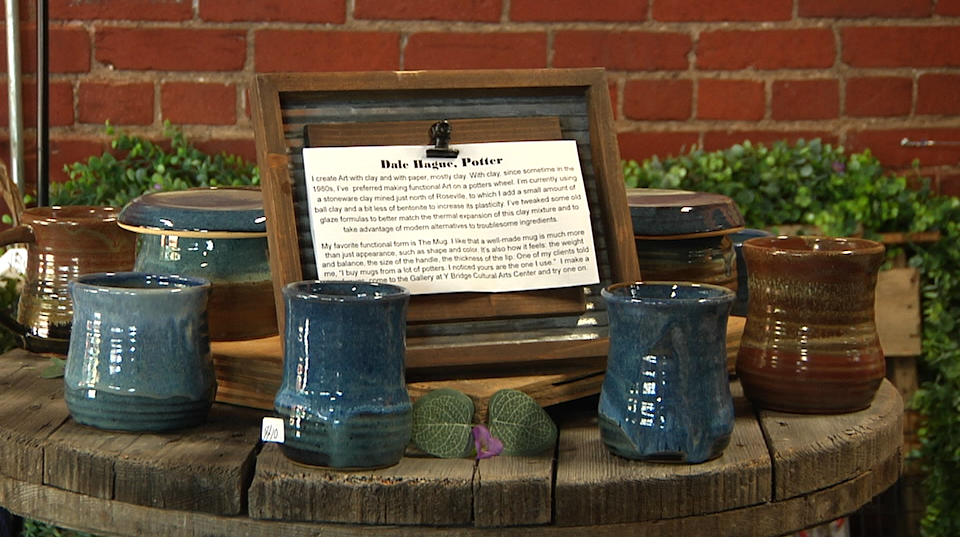 ZANESVILLE, OH — The Artist Colony of Zanesville is hosting their Frist Friday Art Walk June 2nd from 5-8 PM in downtown Zanesville and each month they select an Artist of the month and for the month of June two artists have been selected.
Dale Hague started his work in the 1980's. Hague talked about his start and what made him fall in love with the craft.
"When I was really young we lived about a block away from the Lepere Pottery that was on Greenwood Avenue here in Zanesville and it was just a fascinating place and the people that were working there were really nice to a little kid," Hague said.
Hague, who also teaches a Saturday morning class at the Y-Bridge Cultural Art Center, acquires his materials for his pottery from the local mine out of Roseville and uses his own mixing method to create his art on the potters wheel.
A woman of many organizations across the community, long time veteran of the photo industry and Art Institute of Pittsburgh graduate Paula R. Lively shares with us her craft in photography and what it means to have chosen this field.
"I started out as a hobbyist photographer and became so intrigued and involved in it and volunteering in it that I decided I better pursue a little bit more about it photo journalism is what drives me I love to capture that moment," Lively said.
Lively is involved in Professional Photographers of America, Art COZ and the Zanesville Museum of Art as well as running a personal business where she photographs wedding, families, and senior portraits.
The Artist Colony of Zanesville will also be hosting several other events on the first Friday of June such as Yan Sun Art Museum and Gallery, Girl UPcycled Studio, and more. For additional information visit artcoz.org