BBB Warns Small Business Owners of New Scam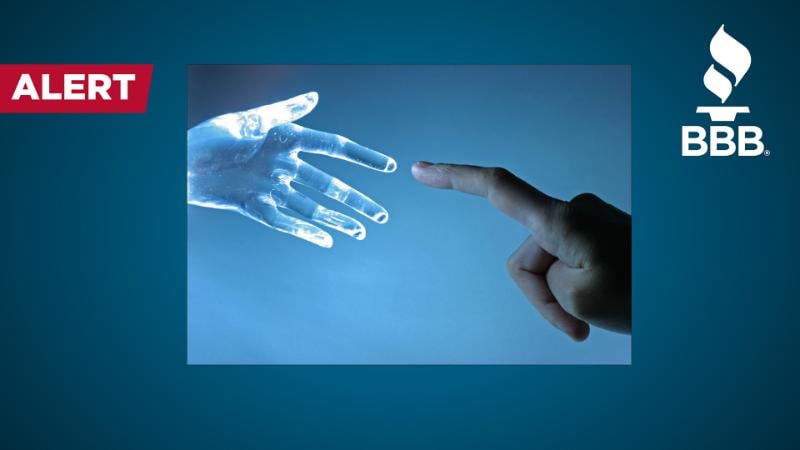 ZANESVILLE, Ohio – The Better Business Bureau is warning small businesses of a new scam.
Artificial Intelligence is the hottest new thing that is helping to revolutionize medical research, challenge the art world, and can help small businesses automate and streamline tasks, but scammers are taking advantage of this. 
The scammers can send unsolicited calls, texts, and e-mails claiming to offer AI services for small business owners. These scammers claim that they have a great opportunity for business owners and they can expect incredible benefits from the AI services.
"If the deal sounds too good to be true that's because it is." BBB President Judy Dollison said, "If you engage with the scammers offering phony AI services, you'll likely lose any money you pay them." 
Some ways you can avoid these scams are to do research before hiring a company. You should review their website as well as social media accounts and if something looks unprofessional or the contact information provided does not work, stay away.
"You can type in their business name and the word 'scam' and see what comes up about that business." Dollison added that, "You can always get on BBB.org to view a company's profile to see other reviews and what customers have said about them."
Also watch out for far fetched promises and aggressive sales tactics. The scammers will try to pressure you into buying a service by claiming that you will 'miss out' if you do not purchase their product immediately, or promise that your business will make hundreds of thousands of dollars with little effort on your part. 
Dollison says that it is never a good idea to give money or other sensitive information to someone you don't know. She recommends that you gather references to confirm that the company is a legitimate business before you begin to work with them.
If you happen to come across a scam you can always report it to the BBB.
"We recommend that you call the BBB." Dollison says, "We have a scam tracker that is a self reporting tool where you can report what experience you had whether or not you fell victim to [a scam]."  She also says that it's good to report it for other people who may be targeted by scammers. 
For more tips on how to spot and avoid these scams you can head to BBB.org.