Big Brothers Big Sisters Big Day of Giving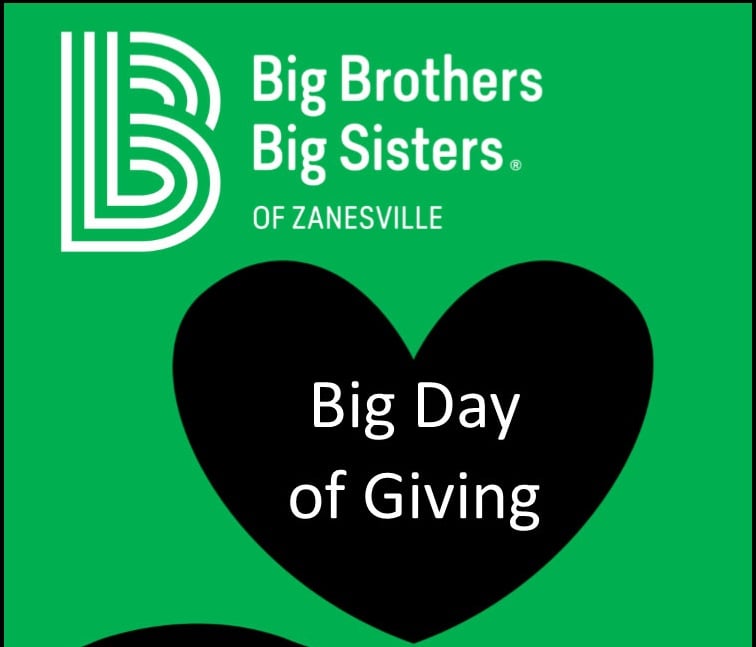 ZANESVILLE, OH – Big Brothers Big Sisters of Zanesville is excited to finally host their Big Day of Giving tomorrow November 20th.
In place of the annual Buckeye Pep Rally, Big Brother Big Sisters is holding their first ever virtual auction from 10 am to 4 pm. Over 50 auction items will be up for grabs.
"To find out how you can register for our event, you can go to bbbsz.org and click on Big Day to get registered. It will take you through a short step by step process and you can also find those instructions on our Big Brothers Big Sisters of Zanesville Facebook Page. And you can get registered to bid virtually for over 50 auction items that have been donated from our local community partners," Executive Director Katie Mainini said.
If you are interested in donating to Big Brothers Big Sisters but do not want to participate in bidding on auction items, Fund A Need is a way to make a monetary donation during the Big Day of Giving.
"On our auction application we are going to be doing a Power Hour tomorrow from 12 to 1. And we're going to encourage community members to make a monetary donation to Fund a Need here at our agency. So really our goal is to advance our mission and keep more kids connected in our local community with mentors… Every dollar that we make from this will go to impact our programming here at Big Brothers Big Sisters Agency of Zanesville."
WHIZ Radio will be broadcasting live updates at the quarter of each hour across all 3 radio stations. Big Brothers Big Sisters will also be using their Facebook Page for live Reverse Raffle drawings.