Big Foot to Foot at the ZAAP Gallery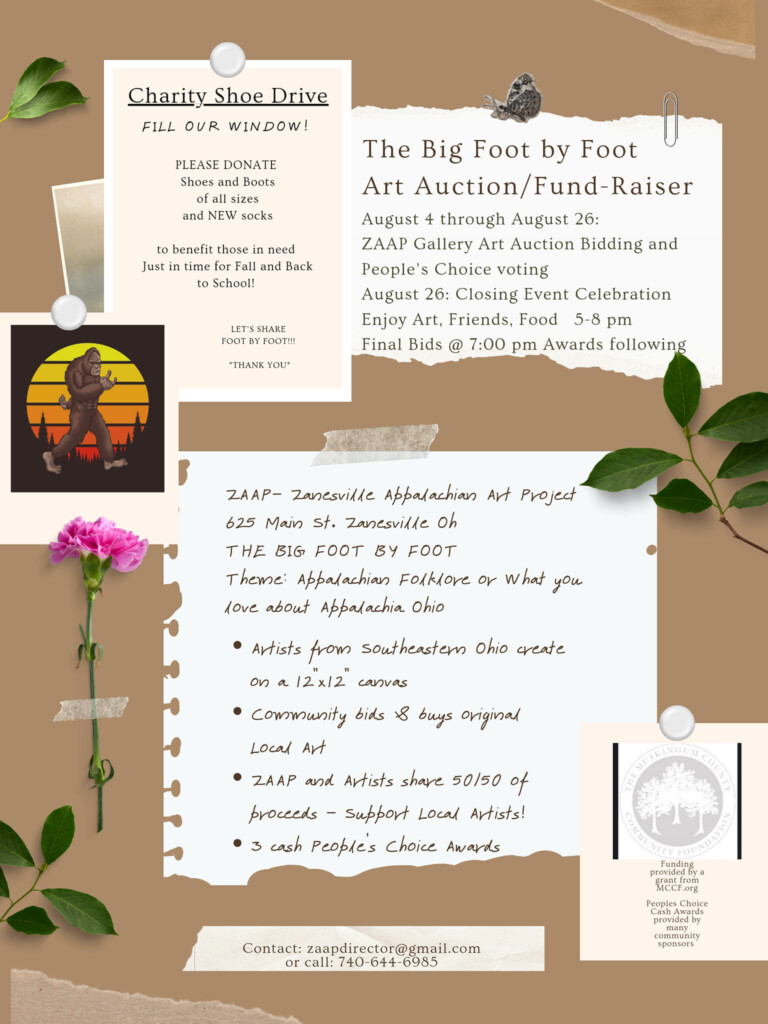 ZANESVILLE, OH – The Zanesville Appalachian Art Project is hosting an art auction and fundraiser.
From Friday August 4th to August 26th you may bid on local artists' work at the ZAAP Gallery.  This year's theme for the event is Big Foot by Foot and the pieces artists have submitted are focused on Appalachian lore or what the artist loves about Appalachia. You'll see paintings of the Mothman to Bigfoot to just depictions of the beauty of Appalachia's scenery. 
On August 26th ZAAP will be hosting the closing events for the auction and they will have food and drinks. The closing events will be held from 5 to 8 P.M. and the 3 People's Choice Winners will receive a cash prize. 
Sharon Dean, the Vice Director of ZAAP, explained that the proceeds from the auction are split between ZAAP and the artist. 
"So the artist that participated has the option to take 50% of the proceeds." Dean said. "Then 50% of the proceeds go back to ZAAP because we are a non-profit." 
ZAAP is also hosting a charity shoe drive and is asking for the community's help in filling their window display.  ZAAP is taking donations of shoes and boots of all sizes as well as new socks.  They will donate the shoes at the end of the month, just in time for back to school. 
For more information about the art auction you can visit ZAAP's Facebook page.