Businesses and Organizations Show Off Their Creativity
Habitat for Humanity Suds and Studs Event Held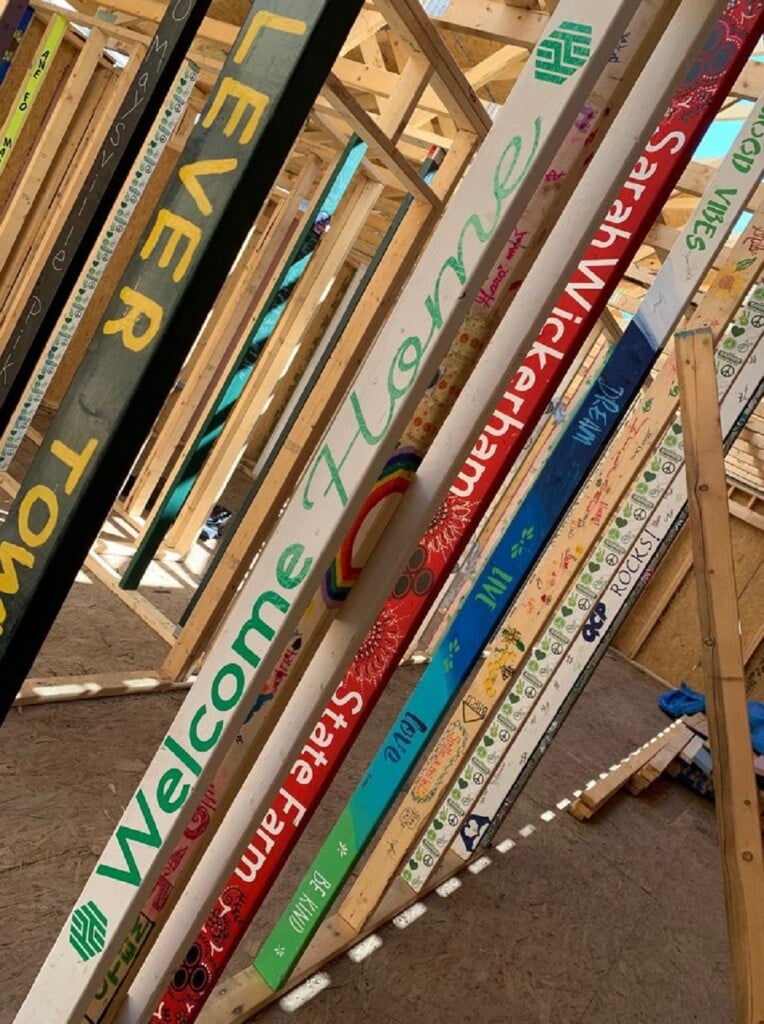 Businesses, organizations and local residents got creative as they took part in the Habitat for Humanity "Suds and Studs" event.
For $250 sponsors stopped by the American Legion Post 29 and decorated a 2×4. 140 studs were donated by the Home Depot in Zanesville to frame the new home, saving them over $1,000 in lumber costs.
"What is really cool about this these studs are going to be painted and decorated some people will bedazzle them. You're going to see lots of beautiful studs that are being painted," said Melissa Best director of community engagement for Habitat for Humanity SEO. "Those studs will frame the next Habitat for Humanity house in Zanesville, so that family that's moving in is going to the love and care from their community just by looking at all the studs and well wishes that are going to be put on these studs."
The American Legion said they were happy to put their patio to good use for the event.
"What we're supposed to do in the community is be involved and help our brothers and sisters throughout the world and this is a local event and we're all about helping Muskingum County," said Mike Watts American Legion Post 29.
Construction on the new habitat home will take place this fall. Both groups hope to do another Suds and Studs event next fall.