Campers Learn Life Lessons Through Basketball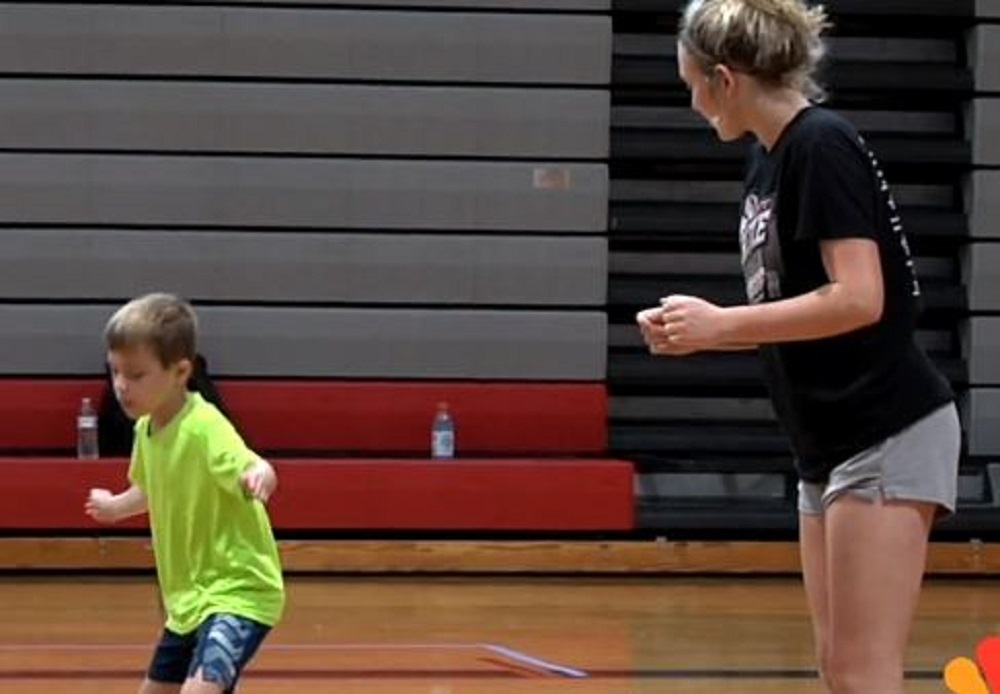 Campers of all ages are spending four days this week working on their basketball skills.
Rosecrans Basketball is hosting the camp for those kindergarten through high school. The morning session begins with the littlest of players on the court rotating through six stations from how to shoot a free throw, moving their feet and playing defense. The drills are altered for each age group.
Coach Rock, who this past basketball season got his 400th win as head coach, leads the camp. He said it's amazing to see the campers change over the four days.
"Just to see their development. The first day they may get 10 points in the hot shot then the last day they get 15 to 16 points and just these smiles on their faces," said Coach Todd Rock.
Several of the varsity basketball players are assisting, earning service hours towards graduation and sharing their gifts with the community.
"That's the great thing about our program. It's more than just winning basketball games although that's very important. We want to develop them on how to be good in the community, work with little kids of course we have Christmas on the Hill that is extremely important to the community, so they learn a lot and when they're done with us they're going to be successful in life," said Rock.
The campers are also given a word of the day so far learning determination and desire to accomplish a goal, whether that's in basketball or life.
This is the 29th year for the camp. It ends Thursday where each camper will receive a t-shirt and certificate.