Celebrate the Fourth of July at the Jaycees Stars and Stripes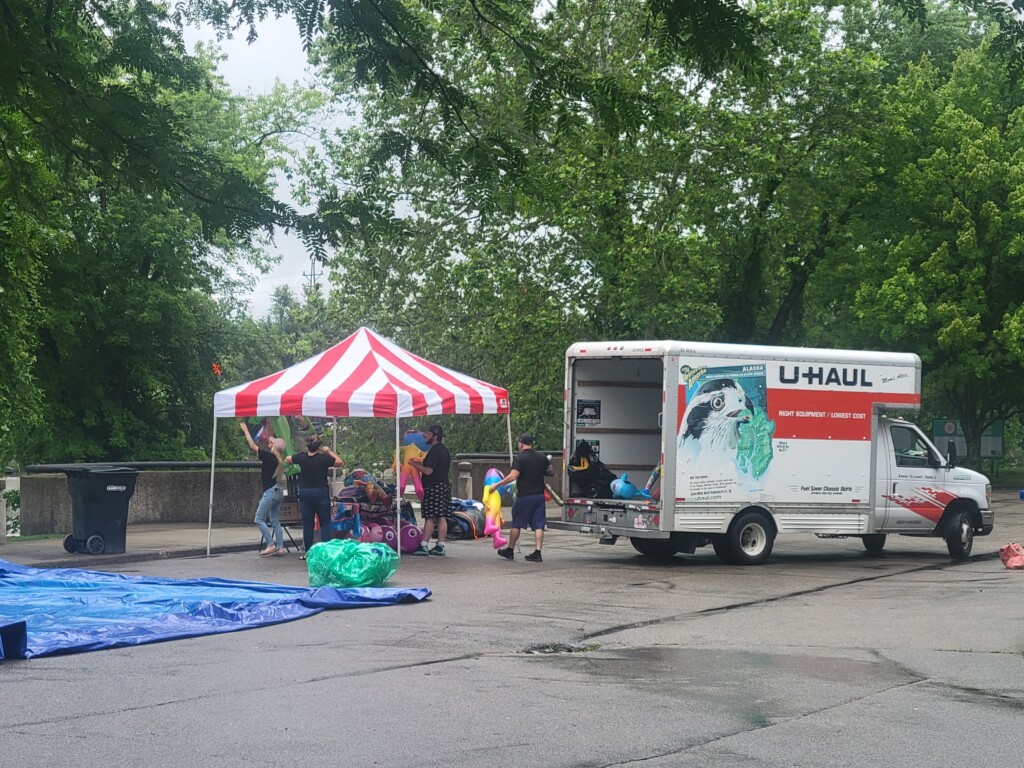 ZANESVILLE, Ohio—The 50th annual Stars and Stripes on the river is under way at Zane's landing.
This two-day event celebrates the Fourth of July and includes food trucks, fireworks and live music.
President of the Jaycees Mike Walton said this event will give back to the community through scholarships for high school seniors and Christmas for Kids, among other things.
"This year, we've got 15 seniors that are all going to be receiving $1,000 scholarships. There's $15,000 in scholarships that we're providing this year. Obviously, depending upon how successful this event is is how many [scholarships] we can do next year as well," Walton said. "And then again, the Christmas for Kids is giving back to the community. There are low-income housing kids that may not have a great Christmas, we do our best to just jump right in there and provide. Every kid deserves a great Christmas, right?"
The non-profit raises money for the community through its beer garden, which is also present at other community events. Walton said this is the nonprofit's biggest fundraiser and Zanesville's biggest festival. It's all put on for the community by the community.
"I mean, this is as local and community oriented as it gets. The more people that show up, the more we can put back into our community and we all live here, so let's make it the best we can," Walton said.
The second day of the festival begins with a commencement ceremony with Zanesville's Mayor speaking during the flag raising ceremony at noon July 4th. It ends with fireworks at dark.
For more information and to see all performers, visit the Zanesville Jaycees Facebook page.
Submitted by Alison Patton, WHIZ Intern Reporter.