Civil War Reenactment made its way across the Muskingum River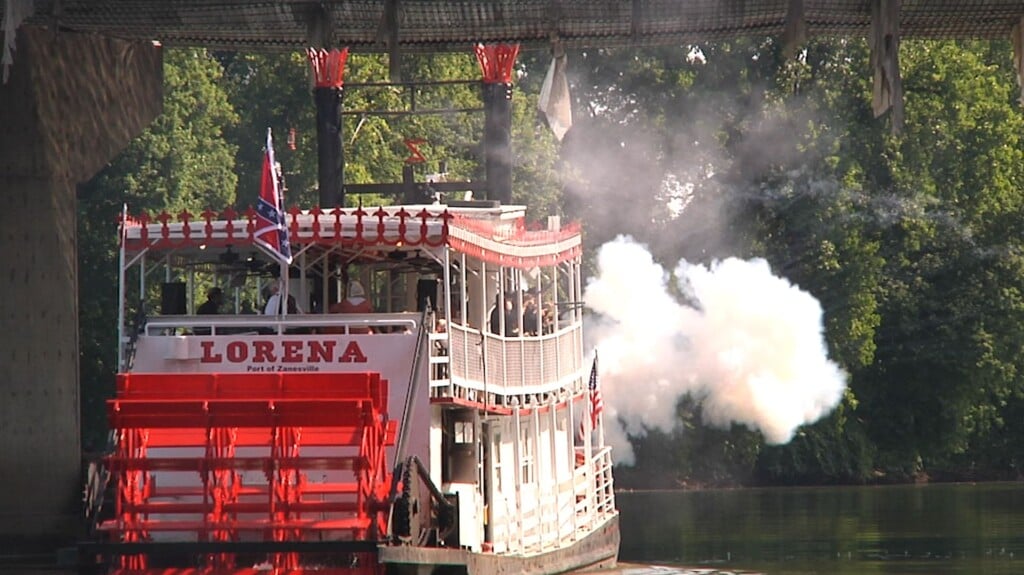 ZANESVILLE, OH- The Lorena Sternwheeler Civil War Reenactment & Encampment on the Mighty Muskingum River took place throughout the day. 
This event gave participants the opportunity to witness a Civil War battle while floating along the Muskingum River. Registration for the event was required. 
"We have done this now for several years, and it's quite exciting, we have as you can see a cannon on board, we have riflemen on board, today we have the President Abraham Lincoln on board, we have ladies dressed in the dress of the era, we have a nurse on board and it's really exciting," said Bill Page, Captain of the Lorena Sternwheeler. 
Participants also were given the opportunity to visit the Civil War Encampment. Featured at the event was entertainment by Civil War Historian Steve Ball. 
"We'll make the trip up the river, and of course we are sure that they're going to get some fire up there from cannons and so forth, and between the cannons being fired at us and the return fire, it is quite an exciting trip," said Page. 
If you did not get a chance to participate in this year's event, be sure to look on the visit Zanesville website for next year's reenactment.