Colony Square Mall Introduces New Stores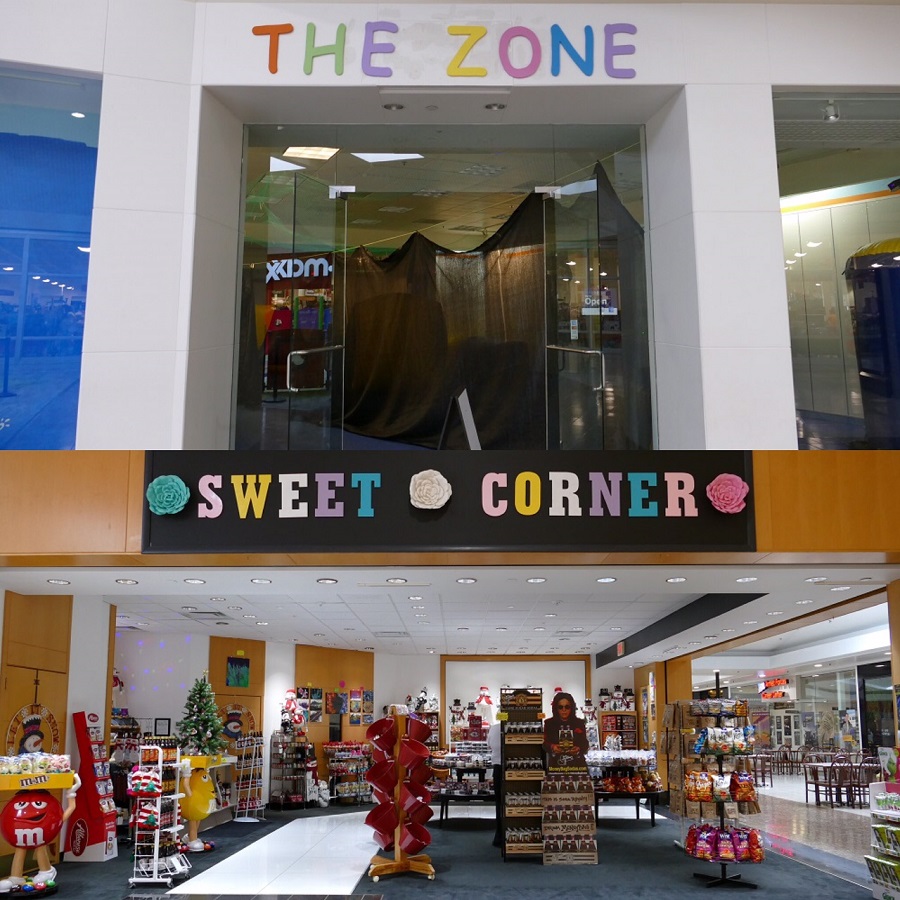 ZANESVILLE, OH – The Colony Square Mall is excited to share two new businesses that have opened up their doors to the community.
Sweet Corner is owned by Linda Thomas, who is also a business owner of L and J Gifts. She says she wanted to bring a different concept into the mall.
"We offer a lot of the Ohio made products. We're going to be bringing in more Ohio made products and in items that it's hard for Zanesville actually to acquire. Like the Cheryl's Cookies and C Krueger's Cookies… We offer where people can come in and actually design their own gift baskets for people."
The Zone is a multi-room nerf battle arena. Owner JD Nicolais, who also owns Izzy Bee's, says everyone is welcome to play any of their different game options.
"It's a 5,000 square foot arena, we let every body come in, get goggles, guns, and they get to go out and play. We have different games, capture the flag, zombies, team play… We've had military in here, we've had police in here. Age groups is anywhere between 3 and about 70… Monday through Thursday between 11 and 4 we're going to do $5 play. $5 for an hour."
Both Thomas and Nicolais urge the community to stop by the mall and check out their unique businesses.