Commissioners Meet with the Coalition Against Bigger Trucks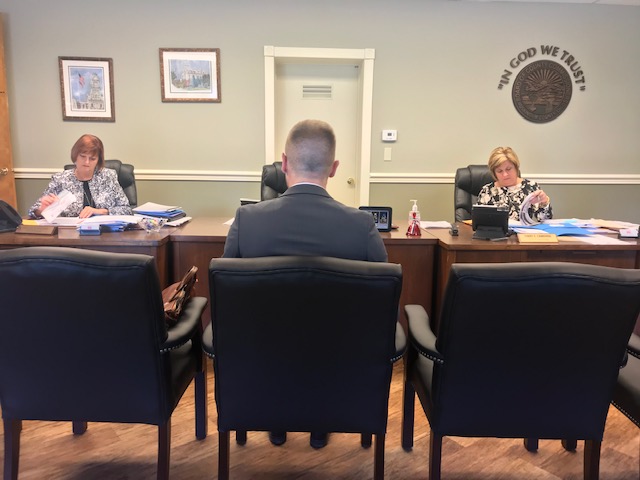 ZANESVILLE, Ohio – The Coalition Against Bigger Trucks met with the Muskingum County Commissioners on Monday, May 6th.
The Regional Director of the CABT, Josh Collins, spoke to them about what the coalition stands for and what they are trying to prevent. Commissioner Cindy Cameron said Collins wanted to speak to them on a local level because Muskingum County has a large number of semi trucks traveling through the area.
"His role is to explain why they are against it," Cameron said. "One example he gave us, they said if the trucks would increase they call them double 33's, that it would take 22 more feet for that truck to be able to stop and in a crash, that is a big difference."
Collins mentioned in the meeting that they have gotten the support from law enforcement due to crash rates and the support of government officials due to damaged property and resources. Cameron says he provided a letter from the Engineer's Association that explains the increase of damage on roadways.
"How he addressed some states, like Washington, already has passed this so you can have a bigger truck, they have done studies there to show what that has done. Over 40 % increase in accidents," Cameron said.
This trucking proposal was last introduced to Congress in 2015 but is still in the talks and that is why the CABT continues to work towards preventing the bill being passed. The purpose of Collins visit was to ask the commissioners for support against the bigger trucks. To learn more about what the CABT is about and what they do, visit their website.