Commissioners Receive Bids for South Zanesville Paving Project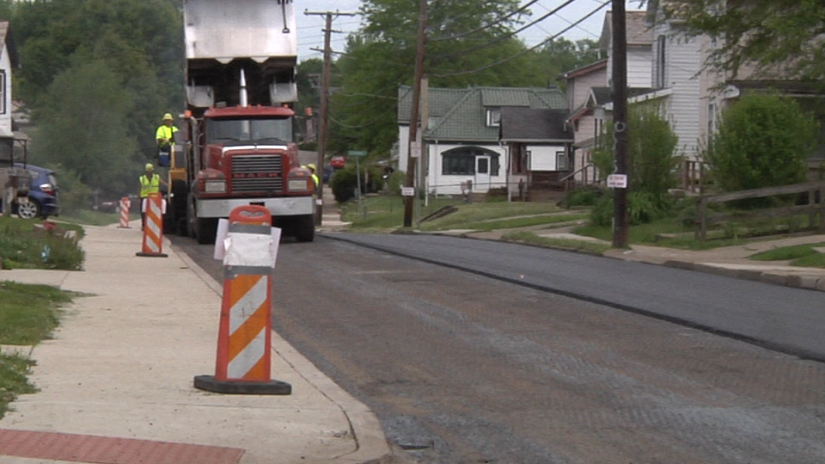 ZANESVILLE, Ohio – The Muskingum County Commissioners accepted bids today for paving projects planned within the Village of South Zanesville. Muskingum County Community Development Director Kyle Dunn discussed how the county uses grant monies to be able to keep up with many of its infrastructure needs.
"The end of 2022, I applied for funding for the CDBG grant on behalf of some villages who had put in some projects for me that were eligible for funding through CDBG. And I was awarded… We were awarded that money, Muskingum County was. So that meant we were going to go ahead and do these projects," Dunn said.
Community Development Block Grants are awarded to communities that prove to meet a wide list of criteria, including poverty and need, and the project for which the bids were opened, was for street resurfacing on Greenhouse Road and Stanley Avenue in South Zanesville, that will total around three tenths of a mile.
"There are a few factors that go into why these projects are eligible in the first place. Yes they are rough roads as pictures were taken by the village and given to us and we gave them to the state to review. So that when they take a look at them they that they are roads that are in need of repair. And another one is that it has to serve a certain percentage of low to moderate income individuals," Dunn said.
Three of the four submitted bids fell below the project estimate of $61,076. After bid approval, the project is estimated to begin this summer.