Council Approves Funding for ZFD Ambulance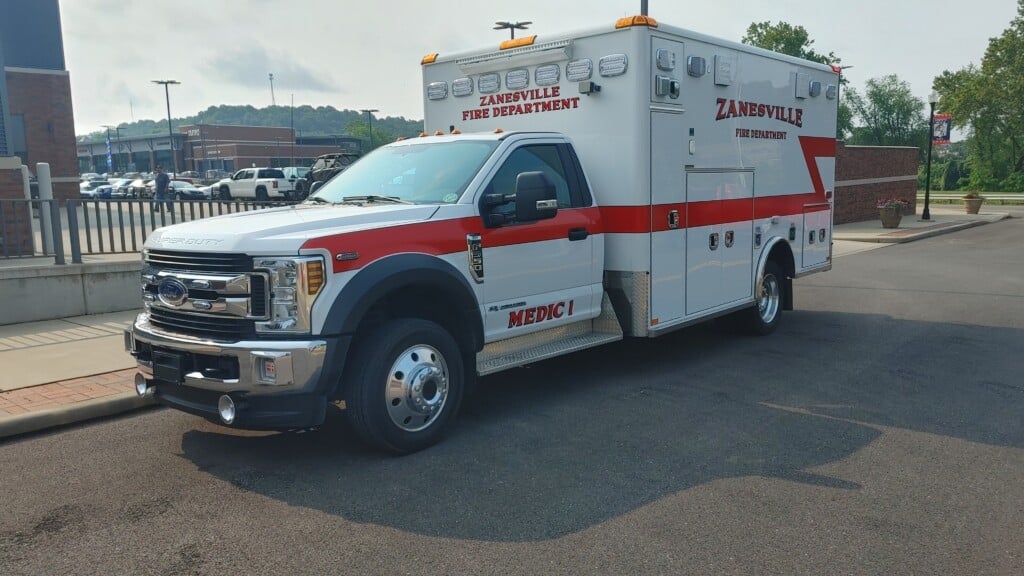 ZANESVILLE, Ohio – Zanesville City Council held a special session Monday to discuss the purchase of a second Emergency Medic Unit. 
Zanesville Fire Department Chief Jeff Bell explained the reason for the meeting and the need for an additional ambulance.                          
"Well last night we approached council. One of the things we have been providing, actually 10-years-ago, this month we started running EMS transport," Bell said. "And we have been working in that aspect as an assist to the community, to the surrounding communities and that on the EMS side. We've been a fire department since 1829."
Bell noted how dispatching and public needs have evolved over the past decade, which highlight the importance of having first responders and their equipment constantly available. 
"We hit our high water mark in 2021 when we did 1,354 transports or EMS calls with our medic," Bell said. "So the question was brought up to me very recently, just how many runs can you guys accommodate and uninterrupted service? So I said well, with what we do right now without a backup medic, we can't guarantee uninterrupted service."
Council approved the use of $360,000 from ARPA funding to purchase a second ambulance. Bell said the fire department is in talks with multiple ambulance companies but have not made any decisions about making a purchase.