Crooksville Season Preview: Relentless Effort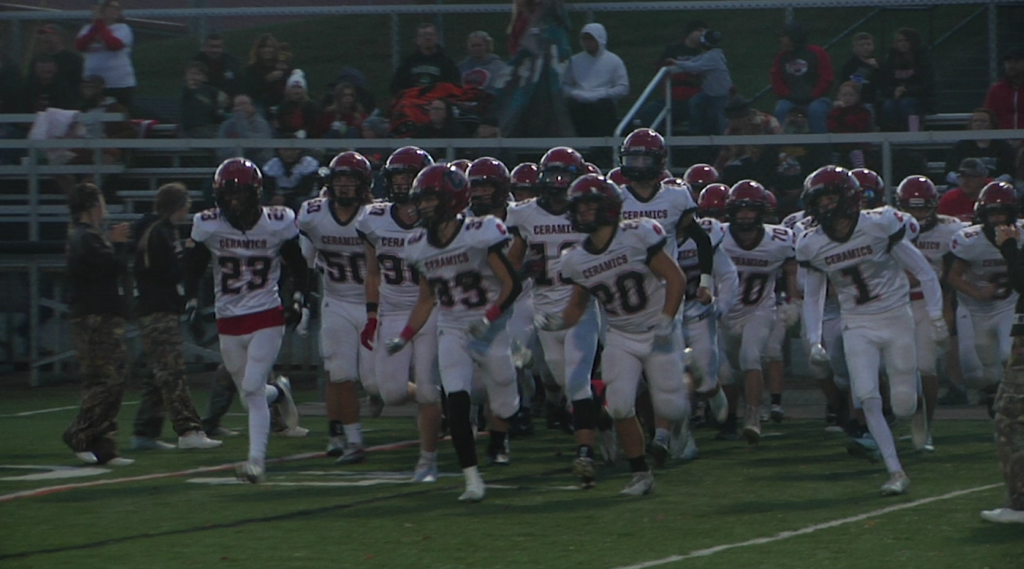 ZANESVILLE, OH- The Crooksville Ceramics had a lot of new last year. The school launched a brand new football field and hired Gage Latozo as head coach. Although he's still looking for his first win, he and the team are comfortable heading into year 2.
"I've been here for 4 years, I've been the defensive coordinator. They know how I operate and kind of what we're doing. Now as the second year as the head coach they know how practice and the weight room is supposed to be going. They know those expectations a little bit better." Coach Latozo said.
With the implementation of new facilities and equipment, the Ceramics didn't really have a full off-season last year. "We practiced on a baseball field that didn't even have lines until our first game. We knew it was coming, we got on the field week 1 and the kids were excited about the turf. We got the kids into the weight room once January rolled around. This is our first full off-season with equipment that we feel is up to standard and what we need." Said Lotozo.
The added work heading into 2023 comes with expectations from within. Coach Latozo knows exactly what the message is to his team. "We're still trying to build a program. Our expectations are to come every single day and attack it with relentless effort. That's what we preach to each other every time. We've got to make sure our work ethic matches the expectations we want to set. If we were to say we want to beat Fisher week one which we obviously do, are we doing the things on August 9th that we're supposed to do?"
The week 1 matchup against Fisher Catholic could be a classic. The Ceramics get a young team at home and are hoping it could result in their first win in two years. "We know that we were 0-10 last year and Fisher was 0-10 last year. Fisher was an extremely young football team and we expect them to have a same type of off-season. That's kind of what we've been preaching to some of our guys that everyone in our league and our opponents have also been working. Are we taking care of the one day at a time type thing to make sure we're going? If we could find some success early in that game instead of always feeling like we're trying to battle, then I would like to see how our kids handle that. It has to be from the kick-off." Latozo said.
We will have highlights from that game and more next week for week of the Fink's Friday Night Blitz show.