Duncan Falls Fire Department Hosting 30th Annual Car Show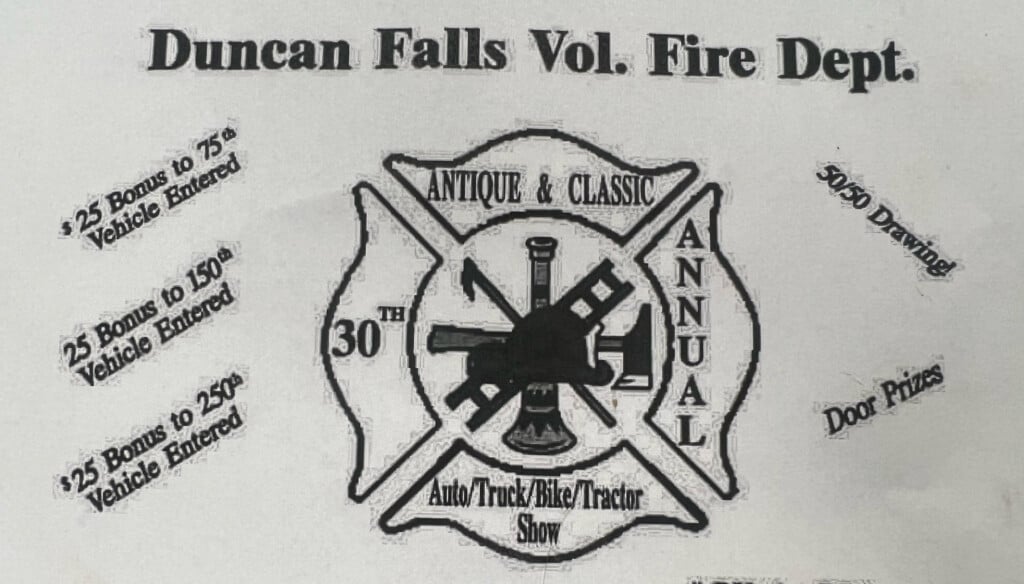 DUNCAN FALLS, OH – If you're an automobile lover, you'll want to check out the event in Duncan falls this weekend.
The Duncan Falls Volunteer Fire Department is hosting their 30th annual auto, truck, bike, and tractor show this Sunday, September 3rd. From 1:30 to 4 o'clock, you can view a variety of antique, classic, and modern vehicles on display across from 397 Oak Street in Duncan Falls.
"I like seeing the old original cars. That's my stuff. I got six collector cars of my own. I also like to look at the modified stuff. People build their own. I think that's pretty neat that the people are talented enough to be able to take something and modify it on their own and that type of stuff." Don Alexander, Duncan Falls Fire Chief said.
You can register your car anytime between 10:30 and 1:30. There will be refreshments and food available, and over 75 awards will be given away.
"Awards will be drawn by throwing everybody's number in a barrel and we'll draw out about 75 numbers. They will win that way. Then there's 10 special awards that family members of past members of our fire department or of the community, will pick out winners to get those awards." Chief Alexander said.
Registration is $10, and you can register at the gate.