Ethan Burkhart, Zane Pletcher Compete at State Wrestling Finals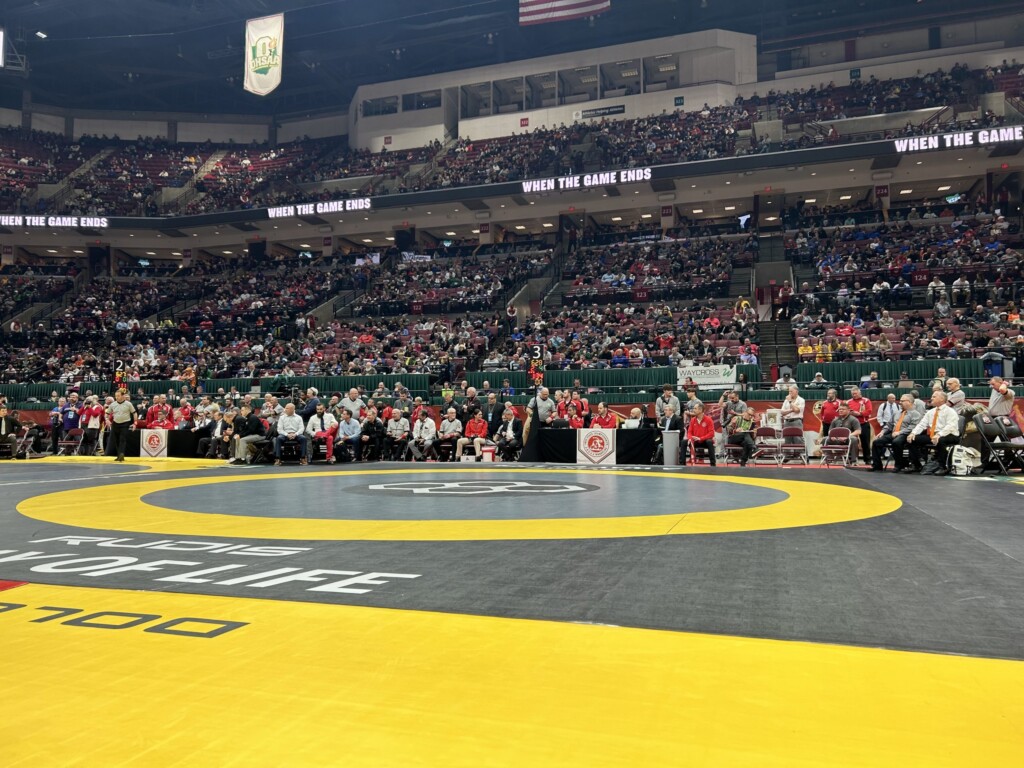 COLUMBUS, OH- The OHSAA State Wrestling Finals were on Sunday. We had two wrestlers from New Lexington in Ethan Burkhart and Zane Pletcher who were looking to bring home some hardware.
State wrestling at The Schott, awesome introductions for all the young wrestlers looking to accomplish a goal set back many months ago.
Ethan Burkhart and Zane Pletcher look on for their state final matches.
Ethan Burkhart was the first wrestler up and he had a nice move on Copley's Javaan Yarbrough. He got off to the early 2-0 lead and even laid Yarbrough to the mat.
However for Burkhart, he could not escape a move from Yarbrough. Yarbrough got the win via a pin on Burkhart at the 4:26 mark. He finished his impressive season with only one loss. Congratulations to the state runner up on a wonderful year.
Next up at 285 was Zane Pletcher walking out onto the mat.
This match against Trentt Fulgham was even all throughout. The two went into double overtime.
In the first overtime, Pletcher was very close to getting the win. He ended up falling to Fulgham 2-1. It was the second time these two wrestled at least two overtime's to decide a match. Pletcher's season comes to an end at 35-4. The two Panthers finish as runner ups in Columbus.