Event Proceeds Given To Z.H.S Junior R.O.T.C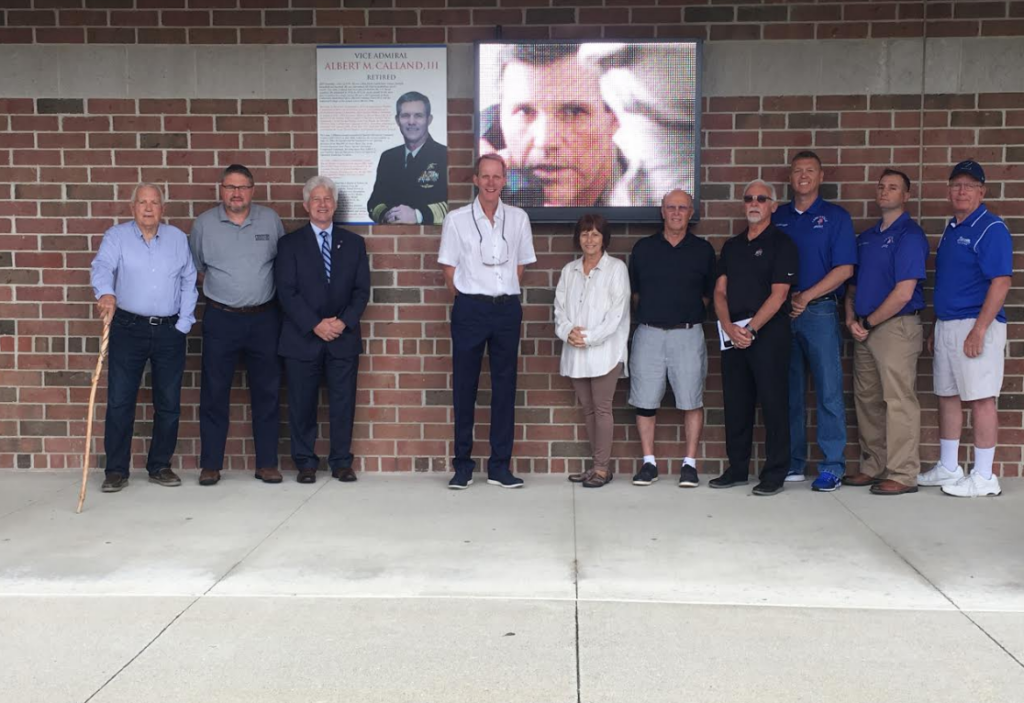 ZANESVILLE, Ohio – It has been nearly three weeks since Retired Vice Admiral, Albert Calland spoke at Zanesville High School. However, the community is still seeing the benefits.
Zanesville High School J.R.O.T.C accepted a check today from organizers of the event. Superintendent of Zanesville City Schools, Doug Baker and the creator of the Zanesville J.R.O.T.C program, General Michael McHenry believe the program will grow, and continue to teach the students good morals and values.
Baker said "it's going to build the program. This past year was the first year of the program and it was very successful with over 50 students. The new enrollment going up over 60 students." while McHenry said "we're just excited and ecstatic about the program. The kids are really getting into it now. They're starting to understand what the expectations are. It opens up some doors for them.
J.R.O.T.C instructors believe that the money raised from the event will go a long way benefiting the program. They also say it is easy to sign up, and it teaches more life skills than the average class.
Senior Army Instructor, James Delbrudge said "it teaches them things that aren't taught in other classes. We teach leadership, government, health, a lot of things that they can't get other places and it gives them responsibility.
"It doesn't matter if you're an upcoming ninth grader, senior, whatever. All you do is go and sit down with your counselor and say I'm interested in Junior R.O.T.C, throw your name on the list and go from there.," said Army Instructor, Corey Fahnestock.
The meeting was held out in front of the beautiful new soldier memorial video screen that was recently setup by the J.R.O.T.C.