First ever Pickleball Tournament comes to the Pickle Festival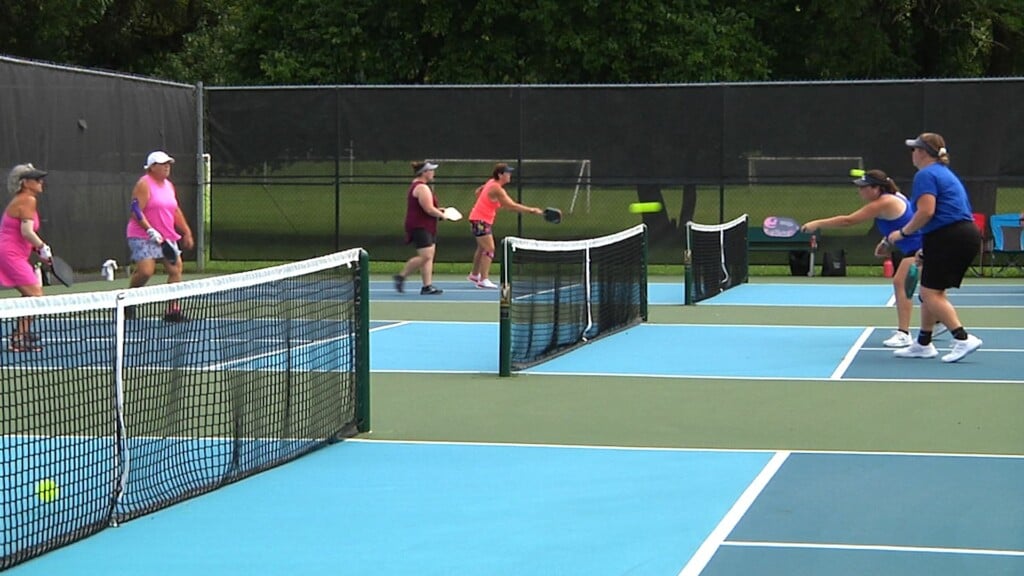 ZANESVILLE, OH- The first ever Pickle Festival made its way to Zanesville today thanks to the Foodworks Alliance.

One of the highlights of the festival was the Pickleball Tournament. The tournament had mixed doubles, men's and women's rounds.
"So, this is the very first one, we wanted to marry pickleball which is a very quickly emerging sport and pickles, which we love as a food organization and really create a community centered family friendly event that brought all of this together so that those two worlds could kind of cross collide and learn a little bit more about each other," said Amy Aurore, Foodworks Alliance Executive Director.
Pickleball is a sport that combines tennis, badminton, and ping-pong. It was created in 1965 as a backyard game. It has a supportive community and is a sport that anyone can enjoy.
"Recently it's really exploded, especially here in Ohio and in Zanesville, we have such a great community, I think there's gotta be over 100 players that are out here regularly playing," said Christine Holmes, a pickleball player.
They plan to have another Pickle Festival and bring back the Pickleball Tournament next year. You can visit Foodworks Alliances website for more information on future events.