First Responders Honor Fallen Responders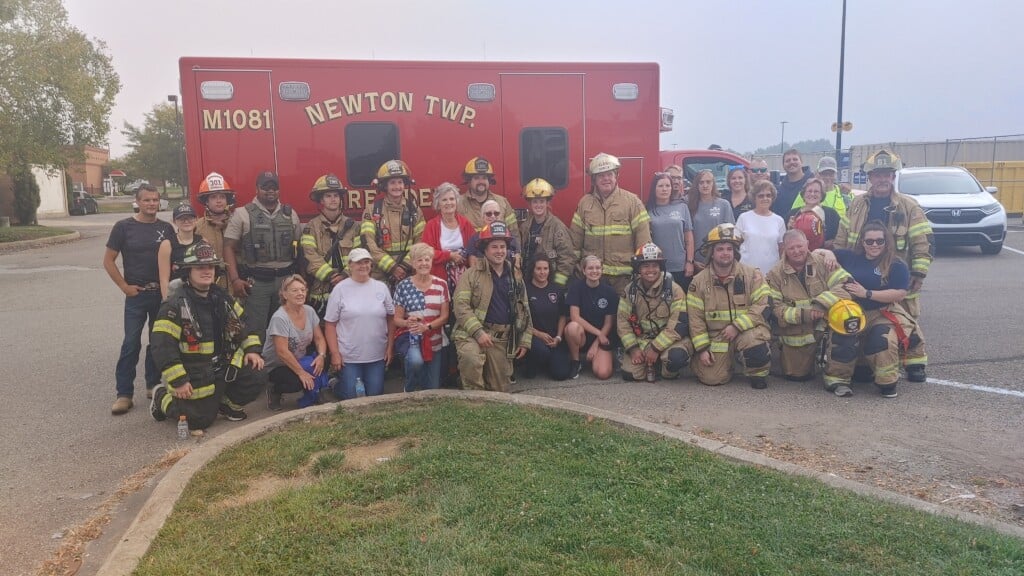 SOUTH ZANESVILLE, Ohio – September 11, 2001 was a costly day for many first responders, who sacrificed their lives in the line of duty.
Several area first response agencies gathered at Newton Township Fire Department Monday morning to walk the 3.4 miles to the South Zanesville Wal-Mart in honor of all of the first responders, who have lost their lives or made a lifelong career of saving lives. 
"It's about paying our respects to those that we lost and also building a sense of community in our first responders," Newton Township Fire Department Captain Chas Cosgrave said. "9/11 represents the greatest loss of first responder life in American history and we like to take our time to pay tribute to that. I didn't have a chance to count but I know we have at least 12 different agencies here. Our community is very supportive. We were really amazed and we're always impressed to see the people that pull over for us, that acknowledge the walk and come out to support us." 
2023 marks the 6th year that Muskingum County first responders have made the walk. The 3.4 mile walk correlates with the 343 New York firefighters and paramedics that were killed in the line of duty on September 11, 2001.
"I'd just like to thank all the people that came out today to make this possible. This goes a long way in building that sense of community in our first responders that we want them all to have. We want everyone to know everybody, come together as a team and support one another and we love seeing everybody do that each year," Cosgrave said.
For more information about today's activities, you can visit the Fallen First Responder Walk Facebook page.