Flu Season in Full Swing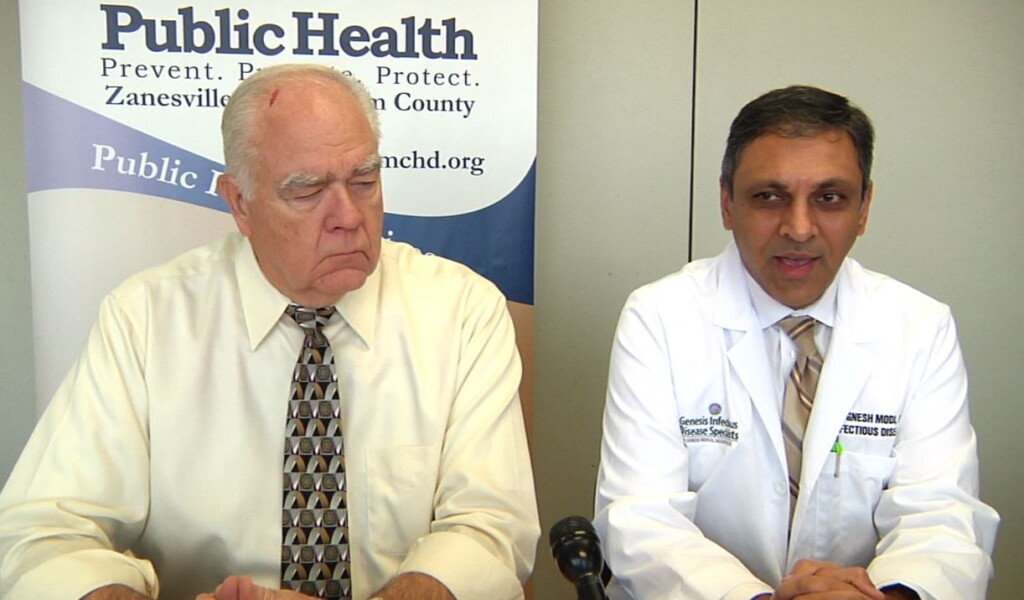 ZANESVILLE, Ohio — The Zanesville-Muskingum Co. Health Dept. and Genesis Healthcare Systems are teaming up to remind people about the importance of getting immunized.
"It is coming. We have had six patients hospitalized with the flu in our community and that's about average for this time of year so we need to be prepared. The flu is characterized by headache, fever, body aches, scratchy throat, dry cough, sometimes some GI symptoms but not usually. Generally feeling miserable for two to five days. What is the most important thing you can do about the flu? Get the vaccine," says Dr. Jack Butterfield, Medical Director at the Health Dept.
Butterfield, as well as Dr. Jignesh Modi, Genesis Infectious Disease Specialist, are seeking to reassure people about the safety of the vaccine.
"Even national organizations have said that people who have egg allergies are safe to get the vaccine. There's very little doubt; everything you have has a potential adverse affect, but the overwhelming number of people benefit from vaccination of all types, including flu vaccines," Modi says.
"The flu kills. Two years ago, we had over 90,000 deaths in the United States. 191 of those were children. Last year's flu season we had 57,000 deaths in the United States and 131 of those were children. These were healthy people before they contracted the flu. So, the flu is more than a minor inconvenience that keeps you home from work or school. The flu can be deadly. That's why it's important to get the vaccine," Butterfield says.
Experts say it takes about two weeks after being vaccinated for the flu vaccine to take effect.