Genesis Hospital Offering Free COVID-19 Assistance to Employers and School Districts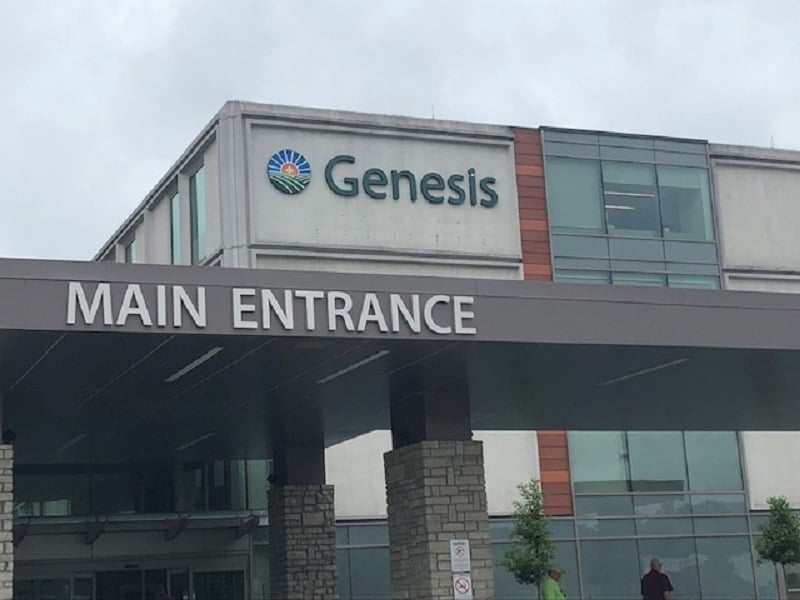 ZANESVILLE, OH – Genesis Healthcare System has teamed up with The Chamber of Commerce, The Muskingum County Health Department, and Northside Pharmacies to provide COVID-19 assistance.
These resources will be provided to local employers and school districts in order to keep their populations healthy and able to return to work or school as quickly and as safely as possible.
"Genesis developed this program early in the spring, in about March. Realizing that handling our own vast number of thousands of employees and what that meant to be off work and get back to work and those kinds of things that we had some experience that we could share with local employers," Doctor John Zimmerman said.
Northside Pharmacies is offering thermometers at a discounted rate, The Chamber of Commerce has workplace health and safety resources available, and The Health Department continues to contact trace. Genesis Healthcare System services include a screening protocol for symptomatic staff or students, a return to work assessment, and services for symptomatic staff or students. Superintendent of East Muskingum Local Schools shares how this benefits his school district.
"From a community stand point this has enabled East Muskingum Schools to be able to function. Because we now have a support system, medical and healthcare professionals that we can reach out to, provide feedback and assistance to our staff and our students and our parents. Basically it's reassuring to our community," Superintendent David Adams said.
So far 38 school districts are using the program to screen staff and students. Dozens of local businesses and employers have also taken advantage of the services.
For questions about the Free COVID-19 Assistance you can call Genesis Employer Solutions at (740) 454-4057.