Grand Opening, Ribbon Cutting Ceremony at Ultimate Shine Car Wash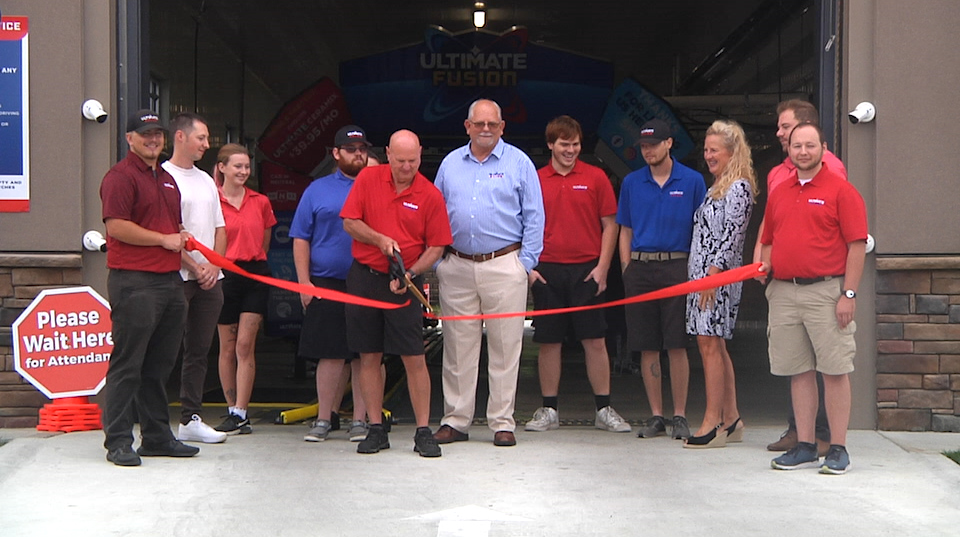 ZANESVILLE, OH – A new car wash held their grand opening and celebrated with a ribbon cutting ceremony today. 
Ultimate Shine Car Wash is hosting a weekend full of fun for the family. Kona Ice will be at the wash on Saturday and Sunday, there will also be popcorn and balloons for the kids.
Rick Rose, Site Manager at the car wash, said what sets them apart from other car washes in the area isn't just the extra brushes in the wash or the free glass cleaner; it's the customer service that they pride themselves on. 
"We felt that there has been a need for a car wash like ours." Rose said. "The tunnel is about 145 feet long so it gives the chemicals more time to work. We just strive to give the best customer support."
If you sign up for the Ultimate Shine Car Wash's text club you will receive a free $25 car wash. 
Also memberships to the car wash will be 75% until the end of the month.
The Ultimate Shine Car Wash is located at 3761 Northpointe Drive by Lowe's.