Chicken Wings Sent Over Hillside Following Crash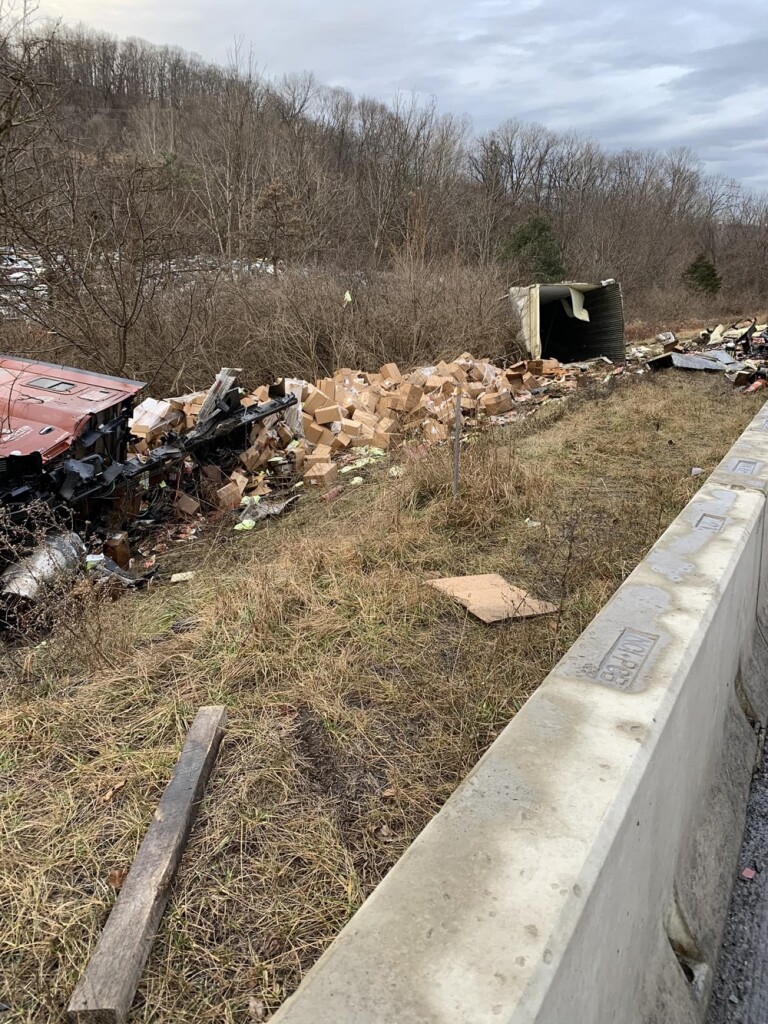 No one was injured Friday morning when authorities said a semi-truck and tractor trailer hit the end of a barrier wall in a construction zone.
The accident happened on Interstate 70 East near the 153 mile marker around 7:50AM. Muskingum County Emergency Management Director Jeff Jadwin said the semi, driven by 26-year-old Rahul Kumar, was hauling frozen chicken wings.
"He hit the end of the barrier wall through the construction zone, totally destroying the tractor and the trailer. His load was chicken wings and it's spread all over the hillside, we have diesel fuel, motor oil and assorted oils from the vehicle all over the roadway and in the hillsides," said Jadwin.
Interstate 70 was down to one lane for some time following the accident. Jadwin explained what may have caused the crash.
"According to what I've heard was that he just lost control of the vehicle as he came into the construction zone. Have a safe holiday season. This is the time of year when we have a lot of this stuff."
Along with the Muskingum County Emergency Management Agency the State Patrol, the Ohio Environmental Protection Agency and the Ohio Department of Transportation were also on the scene of the accident.