Izzy Bees Enjoys Early Success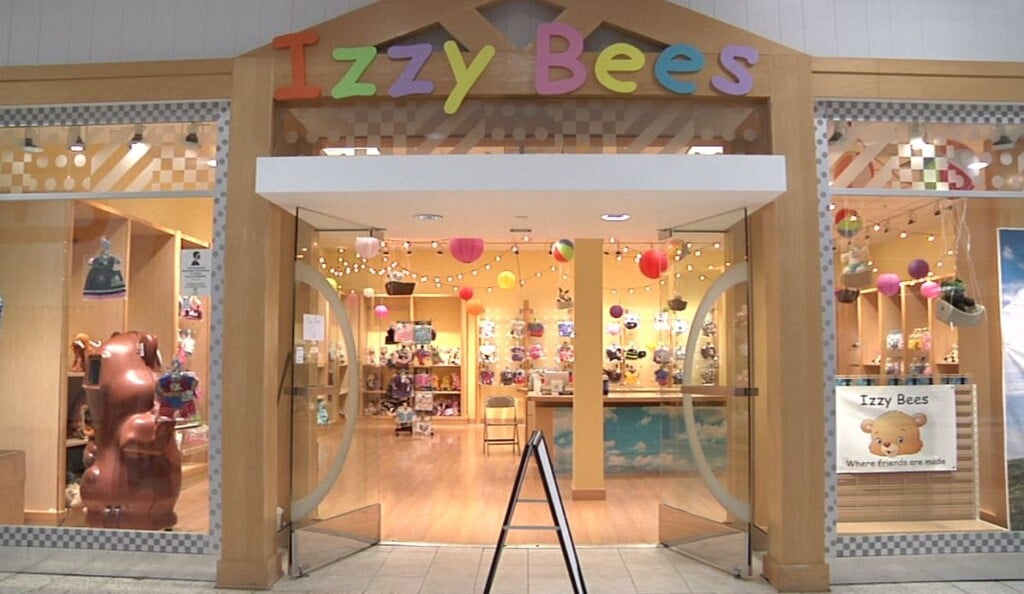 ZANESVILLE, Ohio-A new stuffed animal shop has opened at the Colony Square Mall.
Izzy Bees stuffs and designs stuffed animals at a price comparable to Walmart. Owner JD Nicolais says the initial welcome he's felt has been very heartwarming.
"We opened last Wednesday, which would've been the 22nd. We've already went through the inventory three times… Why I came to Zanesville; I live in Belpre, Ohio. Zanesville happened to be right down the road. The mall staff was amazing, rent's amazing, and I came up here and did some recon for about three weeks and every single person I met was really nice."
The store is named after his daughter and aside from the animal itself the store sells clothes and accessories for the animals.
"We love it. I don't think I've ever had a kid angry leaving, unless their parents are dragging them out the door… We always run military specials, we always run birthday specials. All of our prices are sixteen dollars for every single animal. Every single outfit is either ten or twelve, shirts are two and four. We keep it very affordable, the average person spends less than thirty dollars out the door."
The store's hours match the mall's hours of operation.