James "Jim" Brinckerhoff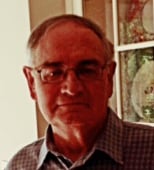 James "Jim" L. Brinckerhoff, 78, of Zanesville, died at 11:26 A.M. on Monday, July 31, 2023, at The Oaks at Northpointe surrounded by his loving family. He was born January 21, 1945, in Lowville, New York, son of the late Trevison and Lucille (Thompson) Brinckerhoff. Jim was a member of the North Terrace Church of Christ. He received his bachelor's degree from Cedarville University, his master's Degree at Central State University and additional credits from The Ohio State and Ashland Universities. He became a teacher at Fairfield Elementary School in 1967, became the Principal of Madison Plains High School in 1970, became the Principal at Ansonia High School in 1989, and Eaton High School until 1998. Jim then became the Assistant Director at the Mid-East Career Center in 1999, retired in 2005 after 38 years and later joined the Muskingum Valley Educational Service Center as an Educational Administrative Consultant.
Jim loved to travel, especially the wild west, with his family, fish and hunt with his brothers-in-law and son, take Jean and Kristen to the beach, listen to the Reds on a transistor radio while he worked on home projects; later keeping tabs on all of his granddaughters and always enjoyed a good meal.
Jim is survived by his beloved wife, Jean (Rogers) Brinckerhoff, whom he married on June 11, 1966; a son, Kevin James (Angelina) Brinckerhoff; a daughter, Kristen (Robert) Bals; three granddaughters, Madeline, Alison and Kaitlyn; a brother, David (Bonnie) Brinckerhoff; a sister, Carol Pereira.
In addition to his parents, he is preceded in death by two brothers-in-law, David Marshall and General Manny G. Pereira.
Friends and family may call from 10:00 A.M. until the Celebration of Life Services starting at 11:00 A.M. on Saturday, August 26, 2023, at North Terrace Church of Christ, 1420 Brandywine Boulevard, Zanesville, Ohio with Mr. William C. Meaige officiating.
BOLIN-DIERKES FUNERAL HOME AND CREMATORY, 1271 BLUE AVENUE, ZANESVILLE were entrusted with all arrangements.
To send a note of condolence: visit www.bolin-dierkesfuneralhome.com, follow us on Facebook or call our professional staff at (740)-452-4551.