Junior Fair Market Sheep, Steer, and Goat Sale at the Fair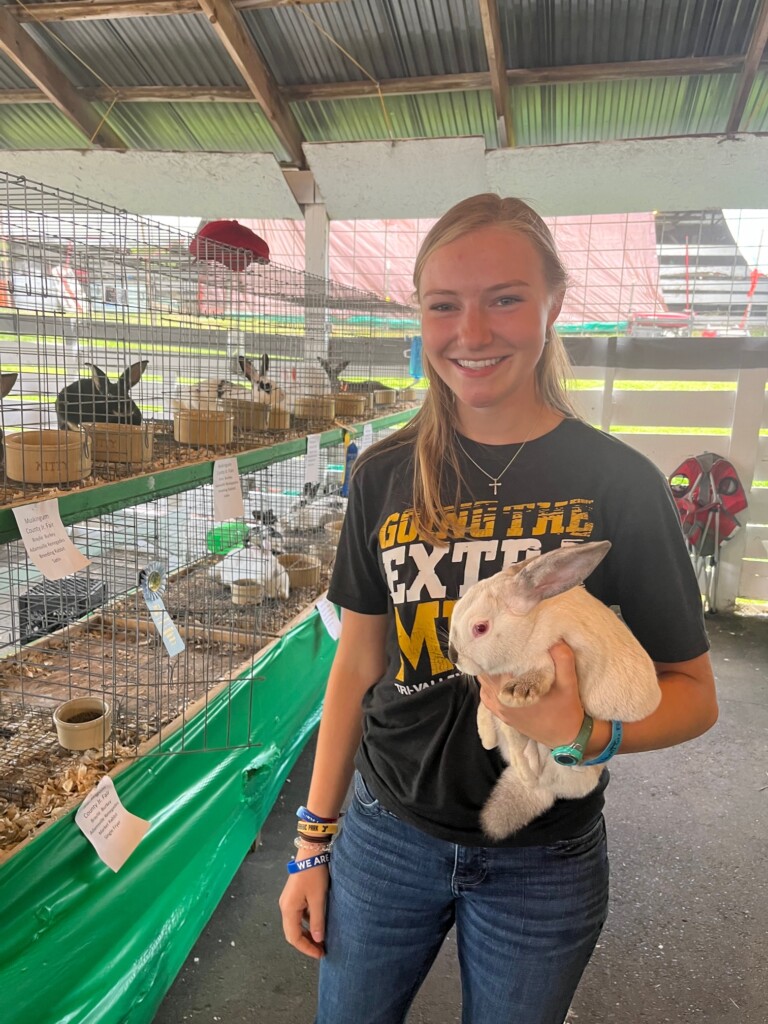 ZANESVILLE, OH – The Muskingum County Fair hosted the Junior Fair Market sheep, steer, and goat sale on Thursday.
The auction was held at 5:30 P.M. in the Coliseum at the fairgrounds. Kids of all ages were hard at work, making sure their animals were washed, cleaned and ready to be presented at the sale.
The majority of kids at the fair said they show and sell their animals to put money away for college, others, like William Dearing, say they're putting it away for a car.
Dearing, who showed a sheep at the sale, also said he enjoys raising and showing sheep because they are easier to raise than other animals.
Kylie Bradley, Fair Princess, said that showing her animals at the fair is her favorite thing to do during the summer.
"I've been showing animals since I was a cloverbud." Bradley said. "I started with pigs, then went to goats and I love goats so we [bring] a lot here to the fair."
Braylie Burkey, who showed a California doe market rabbit, said she shows animals because of the people she gets to meet.
"I get to meet a lot of new people." Burkey said. "It's a great experience, it's a learning experience [too]. I love that I get to teach younger kids about rabbits, even if it is a market rabbit."
The fair is still going on for a few more days, for information on events you can head to the Muskingum County Fair's website.