K9 Adoption Center in Need of Fosters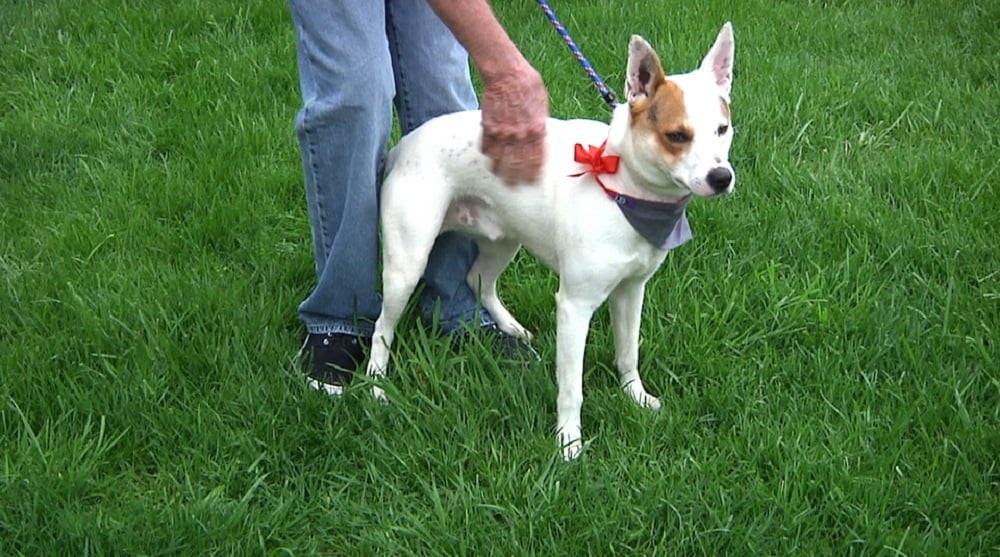 The Muskingum County K9 and Adoption Center could use your help to limit the number of dogs in their facility.
They're looking for families or dog-lovers to foster their animals. A foster doesn't mean you're adopting, it just gives the animal a home until a permanent placement can be found. Being in a home is less stressful on the animal. It can also help get the dog adopted.
"They are able to let us know everything about them, especially when they come a majority of our dogs come in as strays so we know nothing about them," said K9 and Adoption Center Volunteer Doug McQuaid. "The family, home environment gives us a lot of information to be able to promote. We get that question what do you know about the dog? So naturally when they come in as strays we don't know a lot until we work with them for awhile."
One of the dogs up for adoption is Nugget, a Cattle Dog mix. He came into the center earlier this month. He keeps a clean kennel, is full of love and knows basic commands like sit and roll-over. If you're interested in Nugget and already have a dog you need to set up a meet and greet.
"A lot of times for a dog. You might think would meet well with another dog even at our facility, maybe your dog their might be a difference. We just want to make sure that before it leaves that everything is going to be good for you and our dog as well," said McQuaid.
For those interested in becoming a foster stop by the Adoption Center on the East Pike and fill out a foster form and talk with the staff about what kind of dogs would be a fit for you and your family.
McQuaid said if you've lost your dog please contact the center because they may be in their facility waiting on you to bring them home..