Keith Peck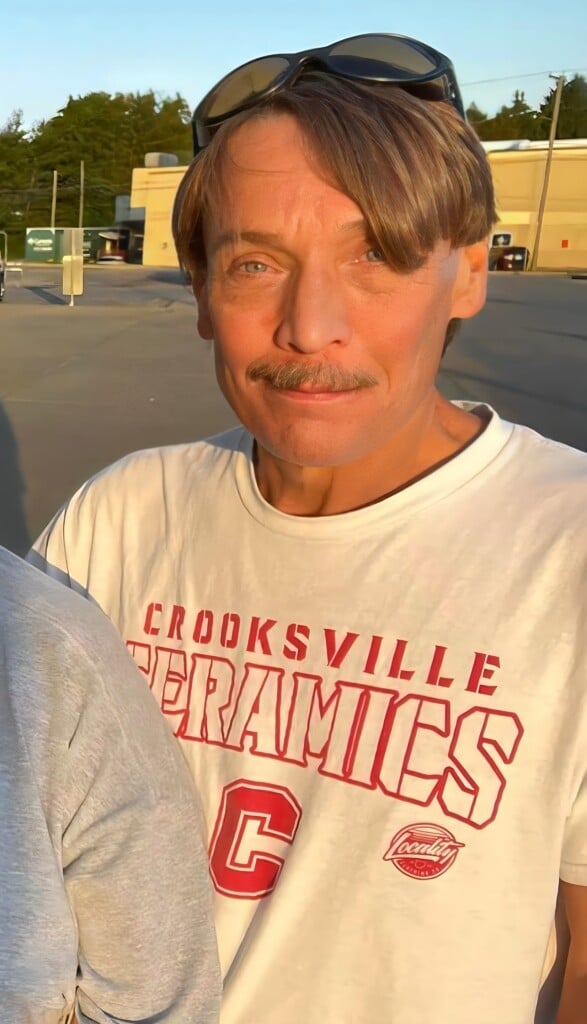 Keith Allen Peck, Sr., 52, of Crooksville died in the early morning hours of Tuesday, August 1, 2023, at the Ohio State University Wexner Medical Center following a years long battle with congestive heart failure.
He was born one of six children on October 17, 1970, to his parents, the late Donis and Donna (Whitehead) Peck.
Keith was an incredibly hard worker, spending over two decades as an arborist–with his gained knowledge of the trade, Keith opened his own business called Keith's Tree Service where he worked in the surrounding areas for several years until his retirement. In his free time-Keith was a true woodsman, he was always out hiking the areas for ginseng or using his metal detector in hopes of finding lost treasures. Above all, Keith was a devoted husband and father, his family was his life, and nothing brought a bigger smile to his face than the love they all shared. In their sadness, and through a veil of tears his family has chosen to let their beloved Keith's legacy live on through eye donation; he truly will be missed by all his dear family and friends.
Keith leaves behind on this earth his wife of 37 years, Peggy (Scheiber) Peck; his children, Kyle Deavers, Keith (Brandi) Peck, II, Gavin Peck, Ryan Peck and Noah Peck; his siblings, Diane (Joe) Tipton, Marcy (Larry) Miller, Gloria Peck, Judy Peck and Donald (Peggy) Peck, his darling grandchildren, Marli Peck, Zoe Peck, Poppy Peck, Natasha Pettit, Kayden Deavers and Karter Deavers; as well as his and his wife's dear friends, John and Vanessa Paul.
In addition to his parents, Keith was preceded in death by his sister-in-law, Tina Filkins.
The family has chosen to mourn privately and keep with Keith's wishes of cremation and returned to his loving family.