Kids' Day at the Perry County Fair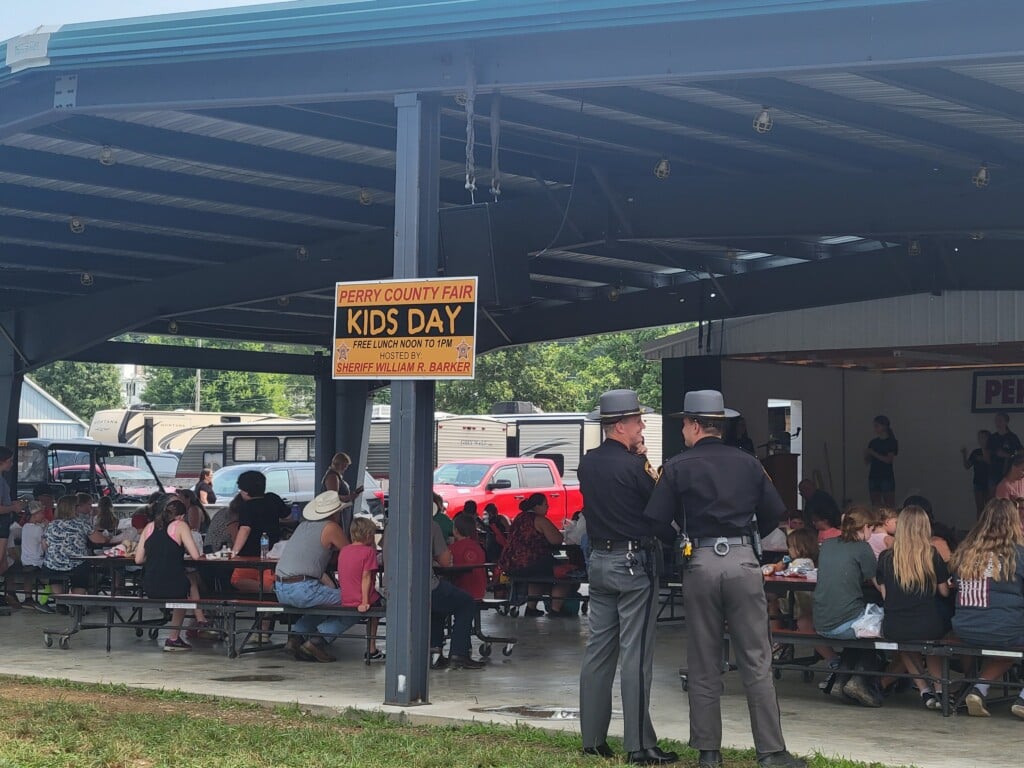 NEW LEXINGTON, Ohio – The Perry County Fair is finally here and Tuesday's focus was on the kids. 
Not only were kids admitted at a discounted price, but they also received free food. County Sherriff William Barker sponsored free bag lunch for kids under 18 years old. The meal included a hot dog, chips and a drink.
Barker said this event is a way of saying thanks to the community that helps out parents.
"Well, [parents] don't have to pay to feed your kids. It's just a nice interaction with the family right here. All people want to thank us for the event. And we've been doing this now for several years," Barker said.
Ohio State Representatives Kevin Miller and Mark Johnson recently joined Barker for the Hooked-on Fishing Not Drugs educational program as well as Tuesday's Kids' Day Lunch. Miller said the fair is good for family time.
"It's just a great opportunity for families to come out and enjoy themselves once again today Kids Day, great opportunity. Mom and Dad's bring the kids out for a free meal here compliments on the sheriff," Miller said. "The biggest thing for me is being able to go to that sale on Saturday and support our 4-H and FFA [kids]."
The Perry County Fair runs through Saturday. For a list of events, you can visit the Perry County Fair's Website. You can hear more about the fair by tuning in to fair reports on WHIZ radio stations.
ARTICLE SUBMITTED BY WHIZ NEWS INTERN ALISON PATTON