Kinship Program On Display at Mall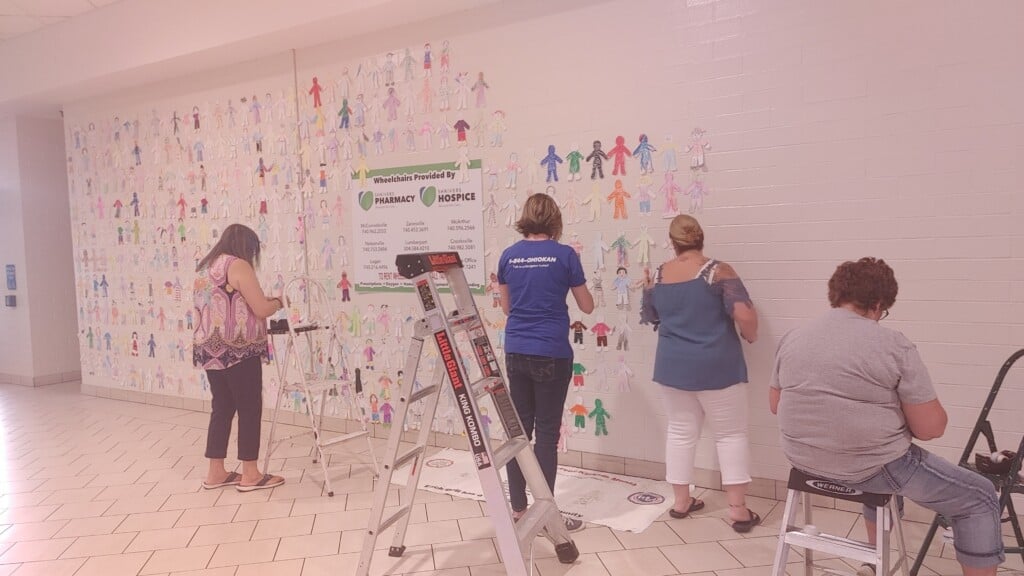 ZANESVILLE, Ohio – Many instances of grandparents or aunts and uncles taking children in from broken homes is becoming more frequent all across the nation and Muskingum County is no exception.
Muskingum County Kinship Unit Supervisor Patrick Donavan explained how a paper doll display in the mall helps make people aware of how many area children are not being raised by their biological parents.
"For quite some time now, September has been proclaimed as being Grandparent Kinship Month and once again this year the governor did sign a proclamation for September to be Grandparent Kinship Month," Donavan said. "It's a really good cause. So behind me here you'll see where they're putting up paper dolls. And each one of those paper dolls represent one child in Muskingum County that's being cared for by a grandparent or relative or sometimes just close friends of the family."
The Kinship Navigator Program is offered through the Adult and Child Protective Services for families who are ensuring that other family member's children are being taken care of when they're unable to be raised by their biological parents.
"That's when parents are just not able to do it," Donavan said. "So we see a lot of drug abuse or substance abuse disorders, abuse and neglect, incarceration across the board. So that… accounts for 1,200 kids in Muskingum County, which is really, if you think about it, enough for an entire school. So it's something that's not going away anytime soon."
Research has shown that children who are placed in kinship families have less behavioral problems and reach permanency quicker than being raised through non-familiar, foster programs.
Donavan encourages families that are raising grandkids, nieces and nephews, who may need additional support to reach out to the Kinship Navigator Program by visiting muskingumkids.org or their Facebook page.