Lady Muskies Eliminated in District Finals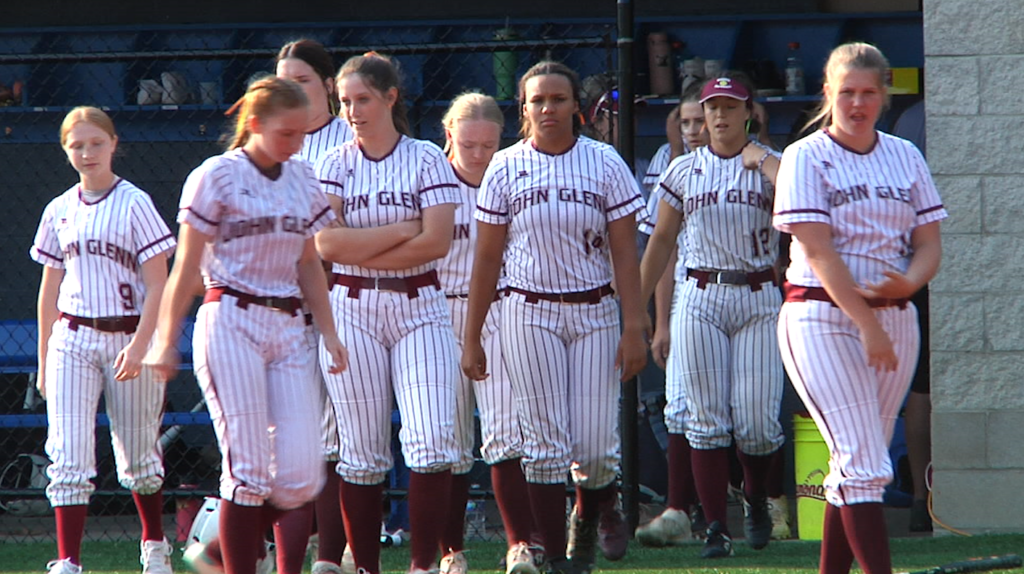 LORE CITY, OH- The John Glenn Lady Muskies suffered a heartbreaking 2-1 loss in the district finals against Steubenville.
John Glenn got on the board first in the bottom of the second inning. Sarah Wayne hit a two out single to centerfield to get on base. The next batter was Estelle Matheny who crushed a ball down the left field line driving in Wayne. Matheny was thrown out at third for the final out of the inning.
It remained a 1-0 Muskies lead until the top of the seventh. Sydney Marshall was on her game in the circle, but allowed a lead-off double that nearly cleared the wall for a solo homerun. The very next Big Red batter ripped a triple to right field tying the game at one with nobody out in the inning. Steubenville added a second run on a groundout RBI.
The Big Red closed out the Lady Muskies in the bottom of the seventh with a 1-2-3 inning. John Glenn's season comes to a close with a 22-4 record.