Local Body Shop Catches Fire Wednesday Morning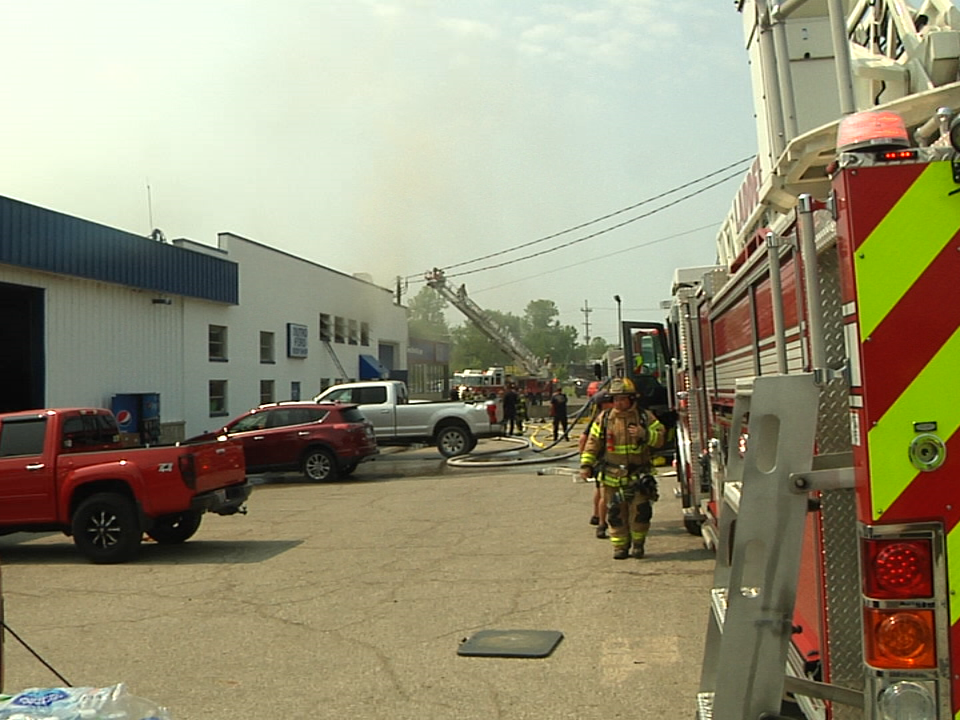 Multiple fire crews rushed out as a fire ensued at a local body shop in South Zanesville this morning.
The diligent work of several local stations allowed for a quick assessment of the fire and carried out the duties swiftly. Arriving first on the scene, Zanesville Fire Department Chief Jeff Bell had a chance to talk about the fire in detail and the group effort it took from emergency personnel.
"We got the call at 10:40 this morning for a commercial fire down here at Dutro Auto Body, Engine 2 crew got on scene first and then our engine 1 out of central made entry. Got a quick knockdown, the fire was in the area of the paint booth and had got in-between the interior ceiling the bow string roof in that area…the more crews you have the more you can keep on fire attack and keep your tasks going, it helps the fire not get out in front of you."
Most of the effort was focused on the paint booth where the fire was sourced, the fire caused smoke and water damage throughout the building as well. Departments across Muskingum County sent out their engine's to Dutro's Body Shop on Maysville Pike where a fire call was made. General Manager of Dutro's Brian Cartwright was on scene and had a chance to talk about the unfortunate event and the support from the local fire teams.
"I was in a meeting at our main store, I received a phone call at approximately a quarter till eleven. Our body shop manager told us there was a fire and that the building was on fire. I was assured that everyone made it out safely which is our main concern…Zanesville fire department was already on the scene thankfully Zanesville's here along with many other fire departments, I really appreciate their quick response to this."
The emergency personnel on site were Zanesville and South Zanesville Fire Departments, as well as Falls, Newton, Wayne, and Washington townships fire departments. There were no injuries reported and the fire remains under investigation.