Mayapple Farms Sets Up Shop at Fall Farmers Market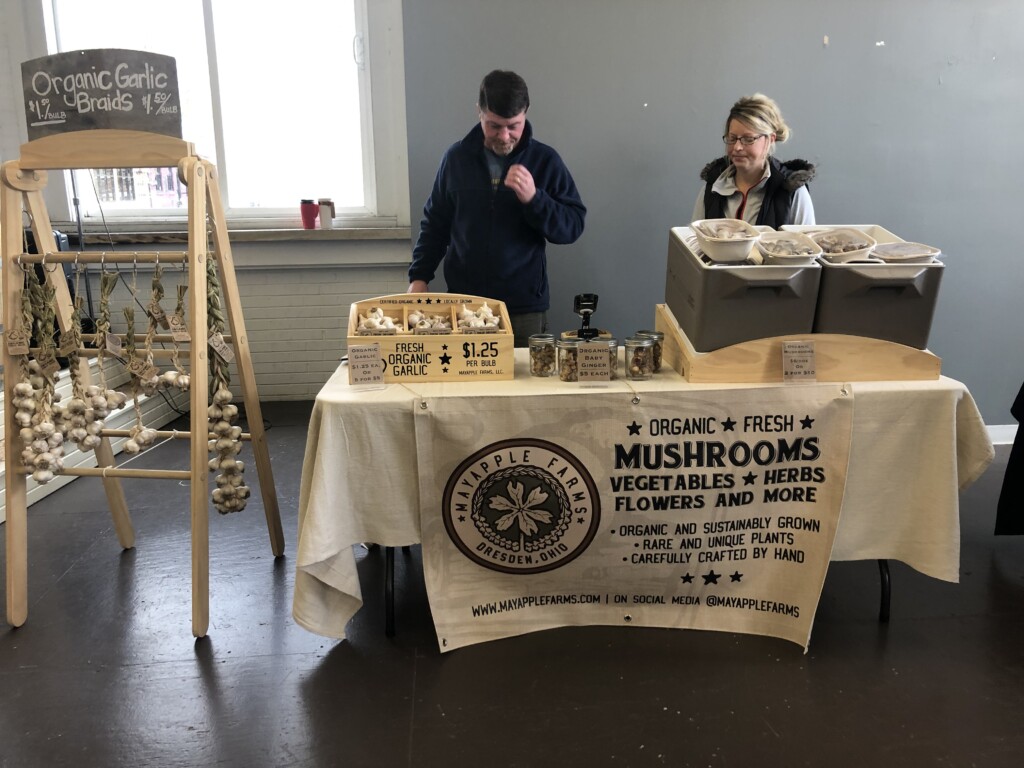 ZANESVILLE, Ohio – Among area vendors at the Muskingum County Fall
Farmers Market—held each Saturday in Zanesville—is a locally
owned, family farm that sells unique produce. Mayapple Farms, of
Dresden, was on-hand today at Weasel Boy Brewery for the weekly
event. Rick Felumlee, owner of Mayapple Farms, says his family will
have items for sale through the final market of the season.
"We're a very
small farm out near Dresden, Ohio. Everything we sell is certified
organic; right now going into the Winter season, we're a little
limited on the selection that we have. But, we have a variety of
fresh mushrooms that we grow—we'll have those all through the
Winter. We also have some unique items like baby ginger and today
we've also got a variety of garlic."
The family decided
to set up shop at the Fall Farmers Market after attending the event
last year.
"We were here last
year as shoppers and we were very impressed with the variety of the
vendors that they have here and also with the crowd, and the support
it gets from the local community. So, we thought it would be a good
fit for us and it has been—it's been great."
The final Fall
Farmers Market will be held on December 7th at Weasel Boy
Brewery from 11 AM to 2 PM and will feature live music by The
Wayfarers and a visit from Santa.