Maysville Hires New Superintendent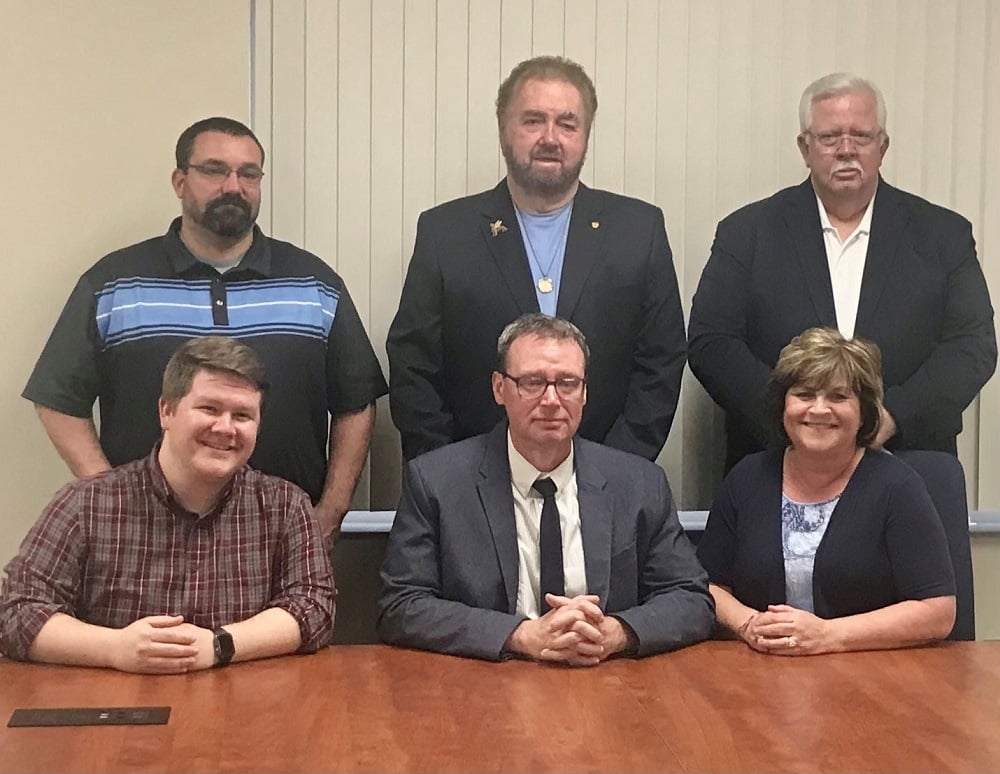 The Maysville Board of Education voted Monday to hire Mr. Brian Blum as the district's next superintendent, effective August 1, 2022. Mr. Blum replaces Dr. Ruth Zitnik, who previously announced her retirement.
Mr. Blum currently serves as superintendent of the Van Buren Local School District and has been in his current role since June 2020. Van Buren is located in northwest Ohio north of Findlay in Hancock County. The district is home to about 1,100 students.
The Mayville Board of Education, with support from the Muskingum Valley Educational Service Center, began its superintendent search in February. Eighteen candidates expressed interest in the position, and the Board of Education interviewed numerous candidates before selecting Mr. Blum.
"Our staff and the Maysville Local Schools community provided input detailing what they expected in our next superintendent, and the board used that information in selecting the best applicant for our district," said Kelli Israel, President, Maysville Board of Education. "While we had numerous, outstanding candidates, Mr. Blum's experience and passion for school improvement aligned perfectly with our current strategic plan implementation. We are confident that Mr. Blum's leadership will help the district move forward toward our mission to 'Ignite Curiosity, Discover Purpose, Impact the World!'" Israel said.
Mr. Blum brings more than 20 years' experience in public education with him to Maysville Local Schools. In addition to his current role as superintendent at Van Buren Local, he previously served as assistant superintendent at Northridge Local Schools, and as an elementary school principal for several districts in central Ohio including Dublin and Hilliard City Schools.
"I am very grateful for the opportunity to serve as the next superintendent of Maysville Local Schools. I look forward to serving the students, parents, staff, and the community," said Brian Blum. "I would like to thank the board of education for their trust in me to serve as superintendent. It is very evident through this process, that the district is a source of pride for the community. I am looking forward to being part of this community and being a Panther," Blum said.