Maysville's Historical Season Ends in Regional Semifinals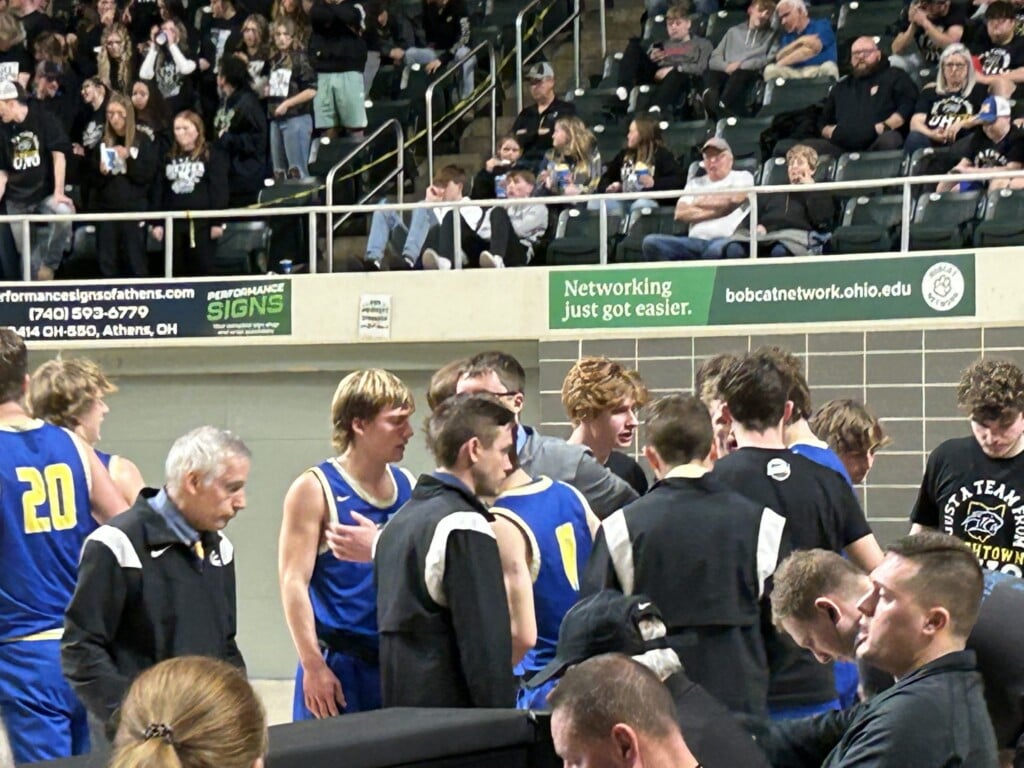 ATHENS, OH- The Maysville Panthers were in action at the Convocation Center trying to advance to the regional finals on Saturday.
Bishop Ready took control of this one after the tip off jumping out to a early lead and they never looked back. They led the first quarter 11-5. Ready would then go on a 18-6 run going into the locker room at half.
Alex Bobb was the star performer for the Panthers in the game for Maysville. He had 9 of the Panthers first 11 points and would finish with 20 total for the game to go along with 4 steals. After the third quarter Bishop Ready was up 46 to 26. It was a cold shooting day for Maysville going 3-17 from three.
Maysville had five more steals but the 17% shooting from deep and 29% overall shooting for the game proved to be the difference. Hayden Jarrett had 9 points. Bishop Ready had three players in double figure points.
The Silver Knights defeated the Panthers 61-38. The Maysville Panthers finish the year at 24-2.