McDonalds Greenhouse is back for the season with their corn maze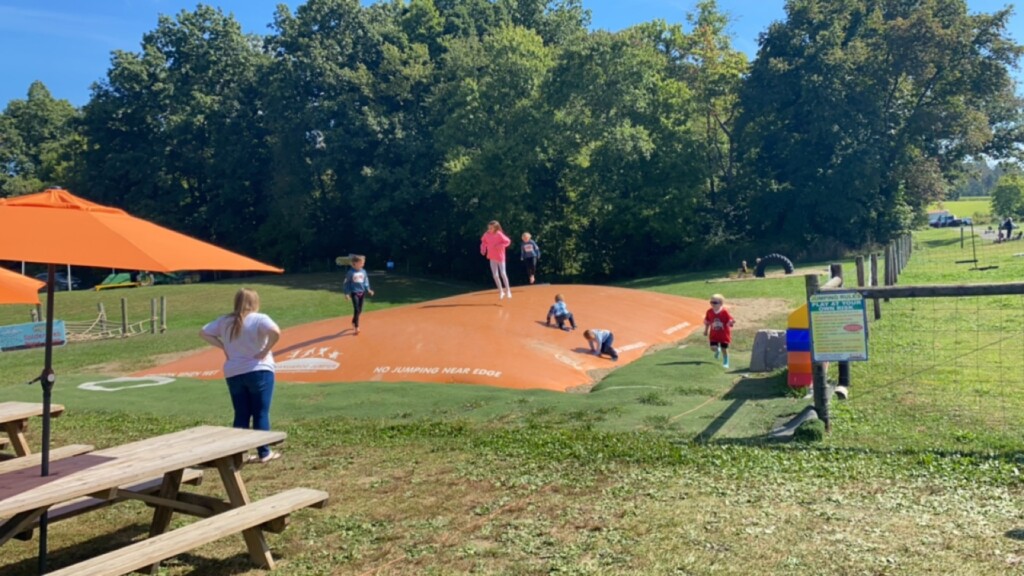 ZANESVILLE, OH- The highly anticipated corn maze at McDonald's Greenhouse is officially open once again for the fall season.
The McDonald family invites you to come out to their farm located at 3220 Adamsville Road in Zanesville.
"This is our opening weekend of our corn maze season, we've done this now for 18 years, our theme this year is 'In God We Trust', which is on all currency that you carry around in your wallet and that you spend around to buy things," said James McDonald, Owner/Operator of McDonalds Greenhouse.
There are many things to do that will keep the whole family entertained. Including a petting zoo, food, hayrides, agricultural exhibits, an enchanted forest, a new super mega slide, barn yard twister, a pedal tractor track, a ball pit, sand boxes, a jumping pillow and so much more!
"Good, clean, family fun, we're not spooky, haunted or anything like that, we are farm oriented, I am a farmer at heart, we still farm full time here, so it's just a way to have good family fun," said McDonald.
They will close for the season on October 31st. For more information be sure to visit the McDonald's Greenhouse website online.