MCLS Booth Returns to the Fair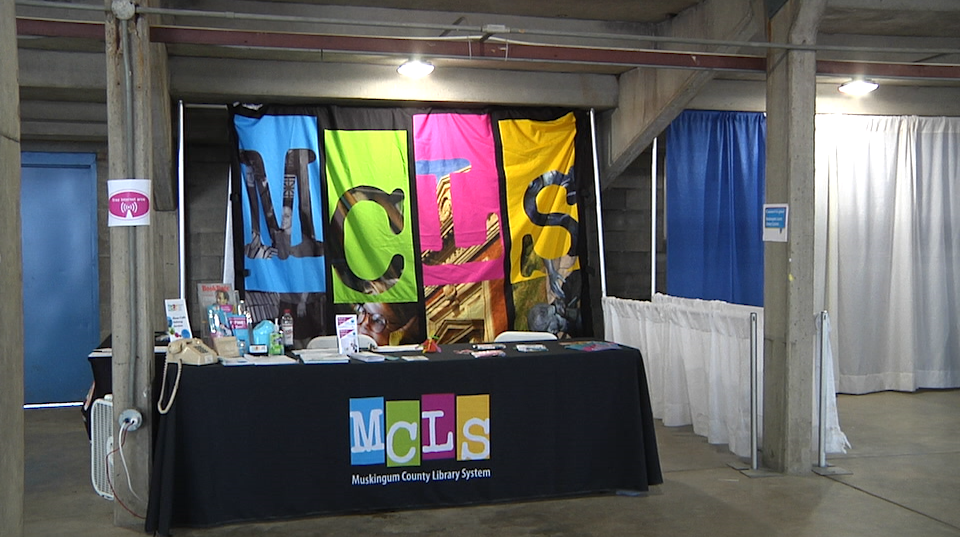 ZANESVILLE, OH — The Muskingum County Fair is here and a familiar booth made it's way under the grand stands.
The Muskingum County Library System is at the fair this week promoting all the amenities and activities that they have to offer to the community. Outreach Services Manager Beth Brown had the chance to talk about the booth.
"The Muskingum County Fair brings so much to our community so we are very appreciative to be a part of it this year again. We have been here for the past several years and our booth will be talking about all the wonderful resources our library has and we also have fun take and make activities for the children so bring your children by and see us," Brown said.
Brown continued to talk about the different services they provide at MCLS. Everything is free at the library, from mobile hotspots to sewing machines they provide help in several different categories for all ages.
"New this year we are bringing a movie to the fair to the hog barn and we are going to show "The Babe" to 4-H youth and their families. A lot of people just don't realize what all the library has to offers and if you stop by we can tell you all about it," Brown said.
Come out to the Muskingum County Fair to get info on what all MCLS has to offer and be sure to get some hot fair food and enjoy some rides all this week. For more information on upcoming events at the Muskingum County Library System visit their website.