Meet Onyx, the K9 Adoption Center Dog of The Week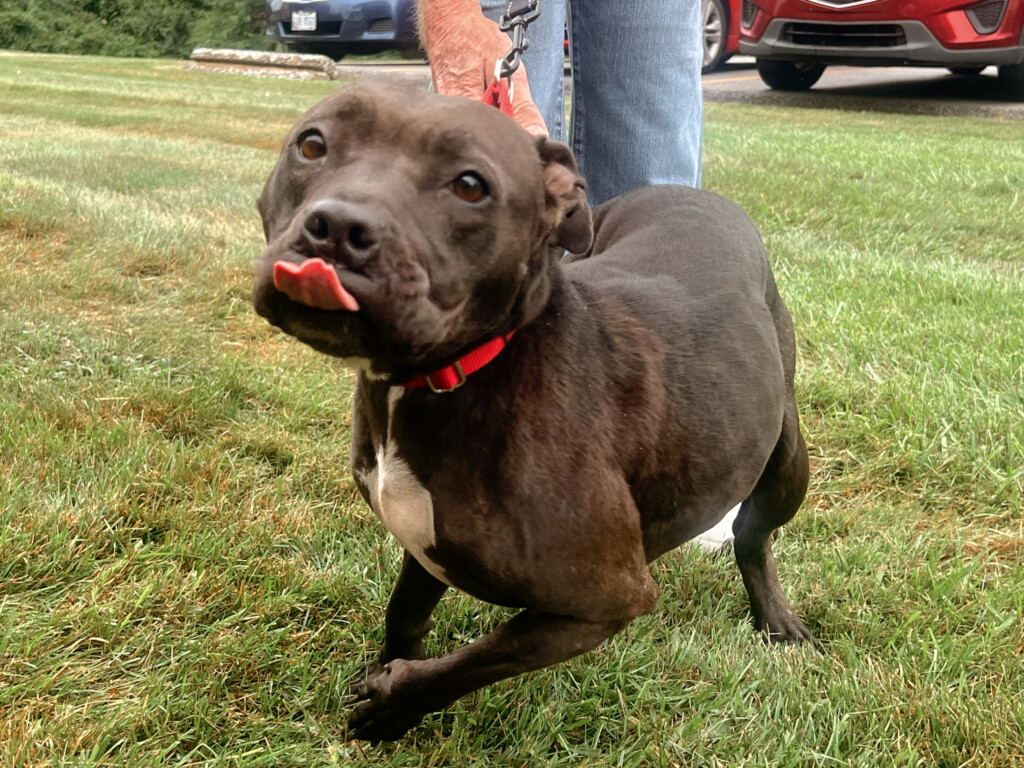 ZANESVILLE, OH – With a loving personality and her adorable, good looks, you can bet Onyx, our dog of the week, will soon be adopted into a great home.
Onyx is a four-year-old female terrier mix. This gorgeous gal is spayed and up to date on her vaccinations. Onyx is on a mission to find her forever home and is very good with children, keeps a clean kennel, is respectful to other dogs and enjoys car rides. Onyx is a friendly pooch and would be a great addition to any family, as long as everyone is as friendly and lovely as she is.
"She loves affection, and she loves to give affection. She loves to sit beside of you, and you can pet her and just absorb the affection that she's trying to give you," K9 Adoption Center Volunteer Doug McQuaid said.
The K9 Adoption Center is currently stocked with dog food and is now able to distribute it to those in need.
"Right now, we currently have food and we're able to be able to give that out to the public, and we're very happy about that. So, if you're in need of food, stop by or give us a call. Let us know you're there or on your way and we'll gladly get you fixed up," McQuaid said.
To adopt Onyx or for more information, visit the K9 Adoption Center website.
Muskingum County K-9 Adoption Center – Dog Rescue (muskingumcountyoh.gov)