Meet The Adorable 5 Pets of The Week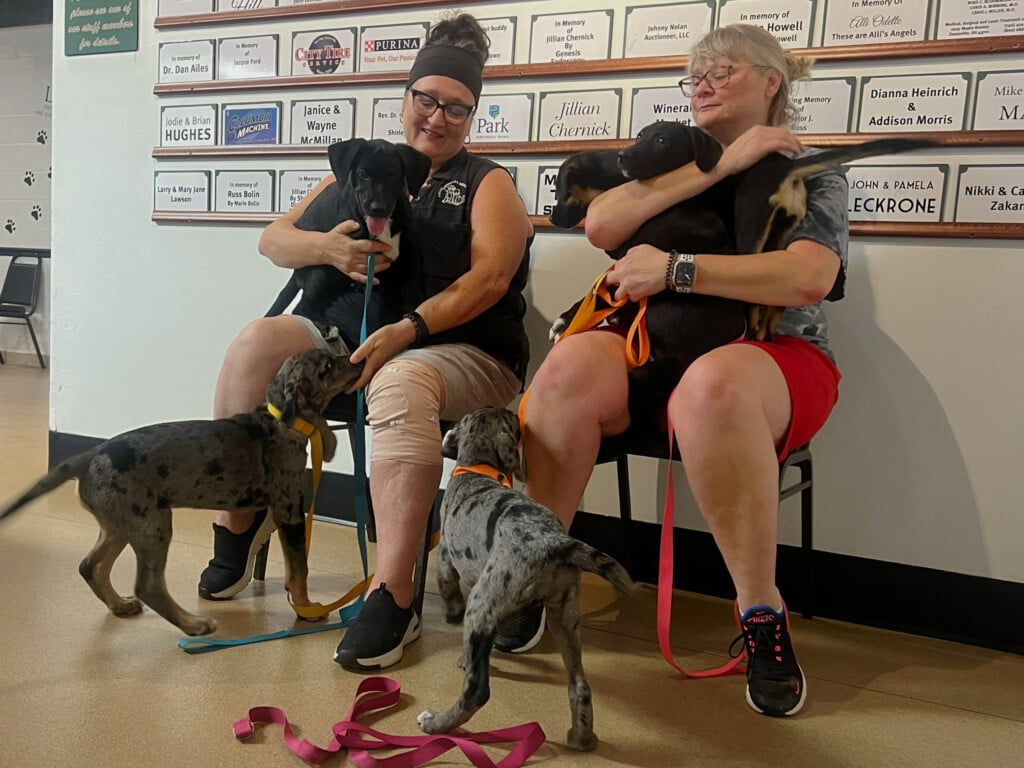 ZANESVILLE, OH – This week, there are five Animal Shelter Society Pets of the Week, and they are named after the "Encanto" movie's beloved characters.
Camilo, Pep, Luisa, Mirabel, and Bruno are 3-month-old retriever labradors. The pack of five are spayed, neutered, fully vaccinated, and looking for their forever homes. These sweet boys and girls are full of love and energy, so they would do great in a home with a yard to play in.
"They're going to want to have that activity. They require that. They love their little swimming pools that we have for them in our outside kennels. They are very high energy. The good thing is that they will work out with any family," Animal Shelter Society Executive Director, April Gibson said.
Starting September 13th, The Animal Shelter Society will be offering a dog and cat spay and neuter special. Female felines can get spayed for $70, and males for $50. Pet owners can get their furry friend microchipped for $15 dollars, and a rabies vaccine for $5 dollars. This special will run through the end of September.
"Over population is a big problem in Muskingum County. The animal shelter is full. A lot of our partners out there, and rescues are full. It's very difficult. The over population is really out of control and it's not fair to the animals and it's not fair to our community," Gibson said.
To fill out an application to adopt a pet, or for more information on the Animal Shelter Society, visit their website.