Meet Zeus: The Animal Shelter Society's Pet of the Week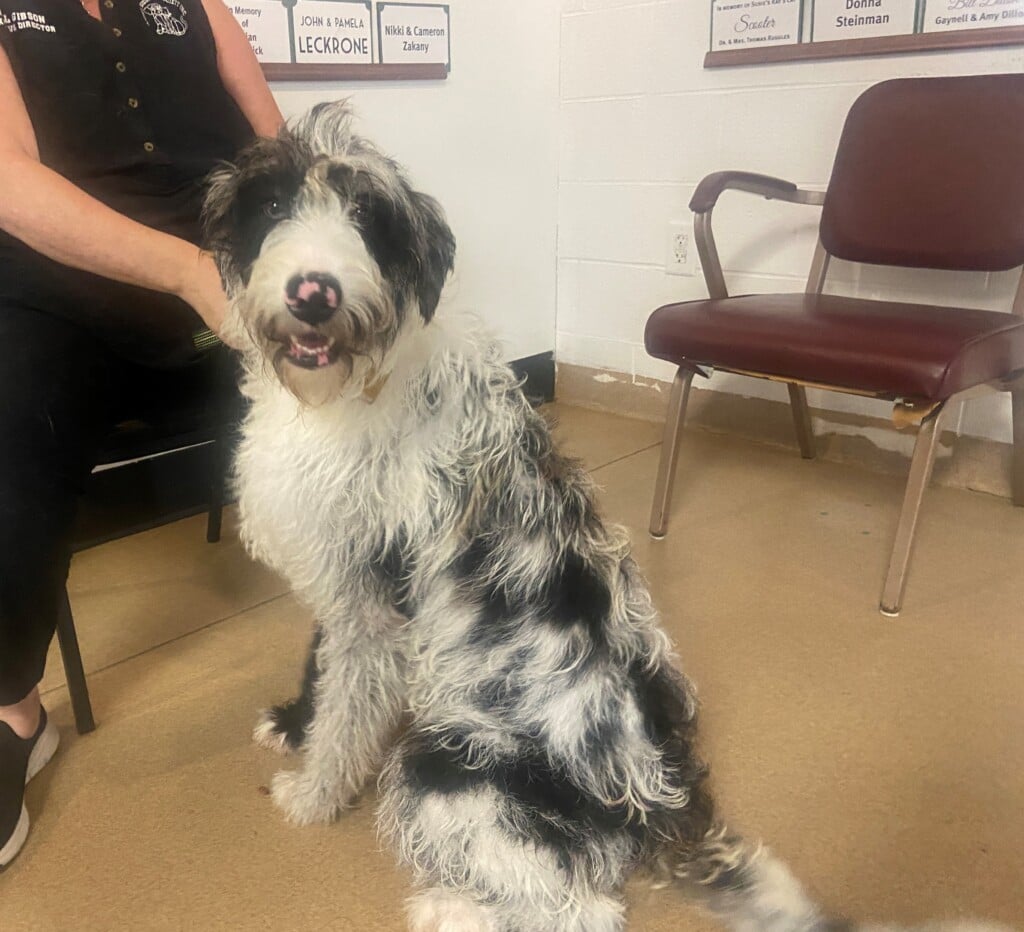 ZANESVILLE, OH- This week's Animal Shelter Society's Pet of the Week is Zeus. 
Zeus is a big, sweet and loving boy who is available for adoption now. He is a 1-year-old with a lot of energy and loves to play. He also has no issues with cats. 
"He's poodle, mix. I think he has a really good mixture in there. He doesn't know his own strength, he doesn't know that when he runs after you that he could knock you down, that's why we are making sure that when he does get adopted out it won't be to any families with small dogs or small children, because we don't want anyone getting hurt. There's no aggression to this dog at all, he  is very high energy," said April Gibson, executive director of the Animal Shelter Society.  
Zeus will need to be heart wormed treated regularly due to the fact he tested positive for them a while back. Having space with a lot of room for him to run is the best for ensuring he stays happy and healthy. 
"He just is very high energy, and you have to keep that in mind when you apply for him, he's beautiful but very high energy, but super loving as you can tell," said Gibson. 
 The Animal Shelter Society will be having their 5th annual Putt 4 Paws event on July 15th at Green Valley Golf Club spots are still open for the event, if you are interested be sure to call the Animal Shelter Society at (740) 452-1077. Also, at 6 p.m. on July 15th they will be having the Bark At The Moon Comedy Night at the Y Bridge Brewing Company.