Melon Derby races through the Dresden Melon Festival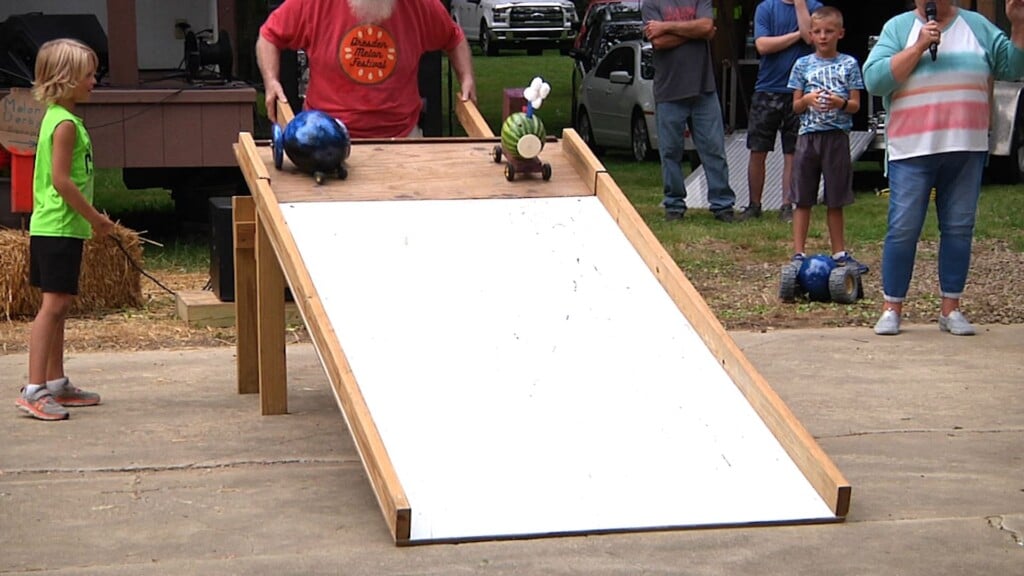 DRESDEN, OH- The Dresden Melon Festival took place today and is a representation of the areas long melon growing heritage.
One of the featured events was the Melon Derby. The Melon Derby is a crowd favorite and has participants of all ages create unique small vehicles out of melons to race against each other.
"Originally the Melon Derby idea came to us by one of the former organizers who saw a video of racers racing pumpkins, in a pumpkin race in Pennsylvania, and it's a big deal, apparently they have hundreds and hundreds of entries, and someone came to a Melon Festival Meeting and said they saw this video and it was really cute and we should do that with melons, and that's how it all started 15 years ago," said Lawrence Sceurman, Melon Derby Starter.
They offered cash prizes for the fastest vehicle and for the most creative creations. The rules of the event were that you must use a cantaloupe or small watermelon, you must use between 1 and 4 wheels, and gravity is your friend which means that the only means by which your fruity vehicle may be propelled is with gravity. No engines, springs, magnets or pushing as it advances down the sloped course is allowed.
"The cars that they build with their parents, most of them don't survive," said Sceurman.
The Melon Derby will be back next year at the Melon Festival. You can sign-up at the festival.