Memorial Day Parade in Roseville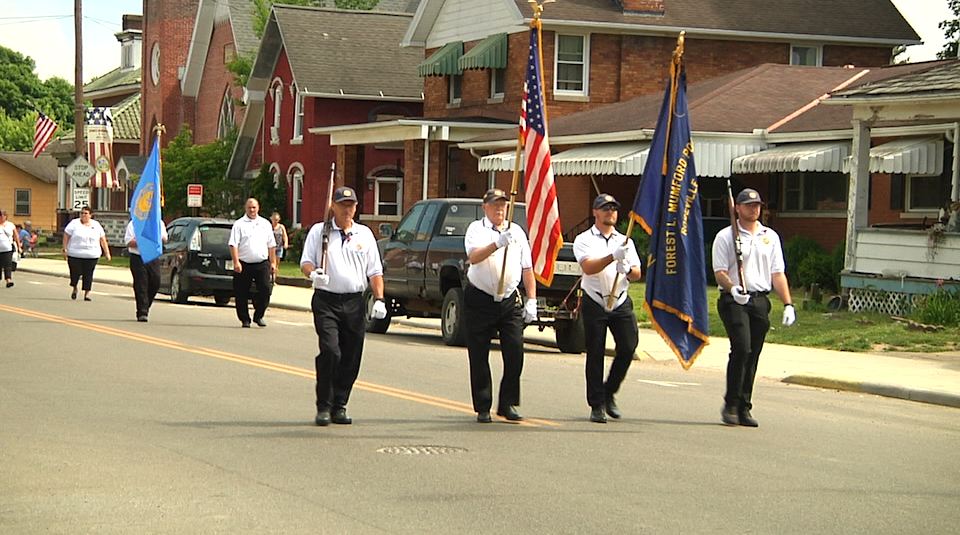 Memorial Day is a time to remember those we have loved and lost and a small community is honoring those who have sacrificed for our country.
With sunny skies the village of Roseville hosts a parade on their Main Street to celebrate Memorial Day. American Legion Post 71 Sergeant of Arms Mike Sowers got the chance to talk about the parade and all those that were involved.
"Today we will have in our parade the American Legion, we'll have the lady auxiliary, we'll have the Son's of the American Legion, we'll have Philo High School Marching Band, we got some ball teams, we got our local fire department here," Sowers said.
The parade started at 11 o'clock this morning and ended with a guest speaker at the memorial cemetery where former Ohio State Patrol Colonel Paul Pride addressed the community. Roseville's Mayor Bryan Stichel talked about why this parade was so important for not only those who have served, but for the small village.
"Memorial Day in this village means quite a bit, the community gets together, comes out and it's not all about cookouts and things like that. It's family day and we need to remember who lost their lives," Stichel said.
The parade also featured the Roseville Police Department as well as Crooksville Police and Fire Departments. Members of American Legion Post 71 wore Poppy flowers in the parade to remind veterans to keep pushing forward through all of the highs and lows as they serve and protect our great country. Thank you to all who have served and are still serving.